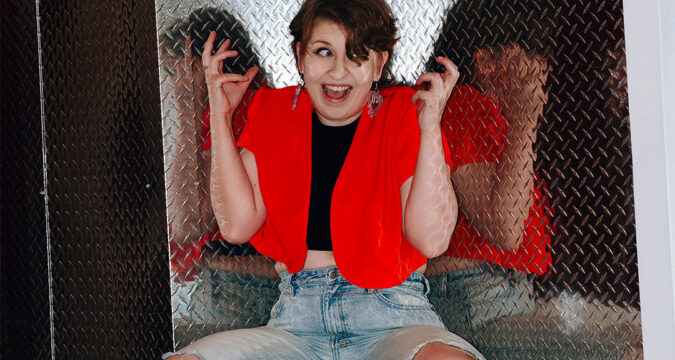 A star of the first all diverse Canadian stand-up comedy TV series by a BIPOC creator, Comedy Invasion, Calgary-based comedian Victoria Banner is releasing her first comedy album "I Hate Stand Up" on all streaming platforms on October 13, 2023. CHOPSO took the opportunity to catch up with Victoria about her post-Comedy Invasion life.
First, congrats on launching your debut comedy album "I Hate Stand Up." It's a major step to take charge of your comedy career and how did it happen?
VB: I had never quite felt ready to put myself out there in a recorded capacity before, despite being the audience's favorite in live performances for years. My anxiety had always held me back from committing to anything permanent. However, when I received an invitation to participate in the taping of Comedy Invasion, it was the 'aha' moment I had been waiting for to believe in myself. Plus, there was some leftover material I didn't get to include in the Comedy Invasion special because the audience was laughing so hard!
How was the collaboration with Karla Marx? I know you knew each other before Comedy Invasion and what is life after Comedy Invasion? Did you get good feedback or support after you both made and appeared in Comedy Invasion?
VB: We've been co-hosting a weekly comedy show for months, and it's been a wonderful experience to serve as the house hosts at such an amazing venue, especially with a prestigious industry credit like Comedy Invasion to our names. Comedy Invasion has allowed us to showcase our skills and talent, which, in turn, helps us attract the quality of acts we want for our curated show. Witnessing Karla's professionalism at Comedy Invasion gave me the confidence to partner with her on a self-funded, large-scale media project. It's often challenging to find artists who possess both the on-stage and off-stage drive we're looking for.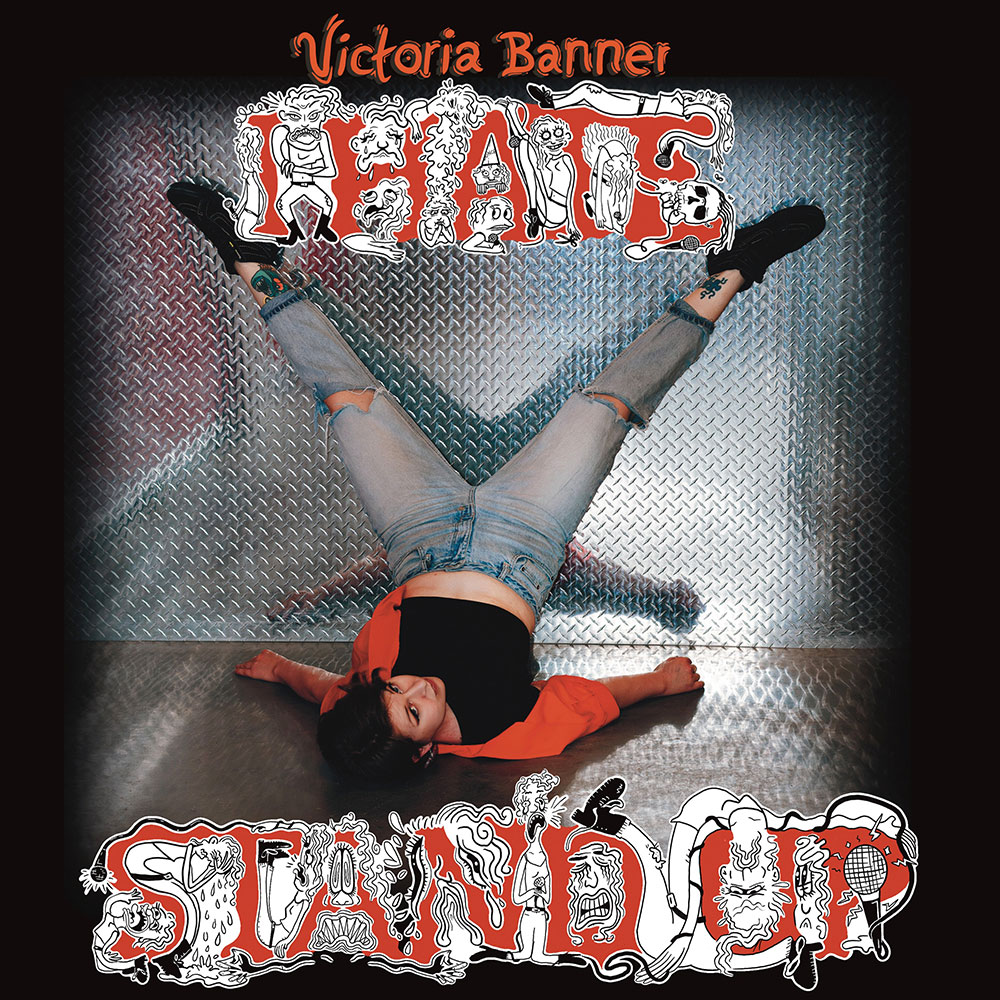 How would you tell people about your debut album "I Hate Stand-up"… what is it about?
VB: It's undeniably me. I'm a rapid talker, I make weird noises, and I often don't complete my thoughts. In the early days, I received frequent feedback to change my performance style because it was markedly different from what people were used to hearing from comedians. However, I chose to continue performing this way. (I have a BFA in theatre and also work in an office; I can speak 'normally,' but for me, being funny is a different speaking style.) Now, with this album, I am so excited to share that as a writer, I'm highly attuned to when an audience will laugh at an unconventional moment in a story. I can showcase these moments because I've recorded the audience's reactions.
Regarding the content, I've grouped together jokes with themes of love, death, and fear for my first album. It's heavily influenced by darkwave/goth music albums that I love, so I wanted my comedy album to reflect thematic consistency that makes music albums "albums". It's aptly titled 'I Hate Stand-Up' because, as any true goth knows, love and hate are two sides of the same coin—I obviously love stand-up comedy enough to have made this passion project. The title is also a play on my drastic departure from my early critics' definition of stand-up comedy, if you don't like my style…its fine, I hate stand-up comedy.
Talk to us about the confines of established channels in your local
comedy scene… What are the confines and why do you feel you need to
break out of them?
VB: As someone who identifies as femme, I find it disheartening to use the term 'sexism,' especially in a world where there are numerous pressing 'isms' to address in 2023. However, it's in the realm of stand-up comedy that I've encountered unambiguous and blatant sexism. To put it humorously, we haven't even progressed to microaggressions; we're still grappling with regular aggressions in this space.
I don't have the luxury of practicing my jokes in front of an established audience, as that space is predominantly occupied and guarded by entitled men. To pursue stand-up comedy, I've had to actively promote myself and create my own opportunities. This approach mandates a 'no-fail' option for me as a comedian, as I've personally promised a paying audience a good show and it's my duty to deliver it. This approach has it has also led to a uniquely confining situation: I've become the sole industry observer of my comedy successes. Unlike other comics who go to comedy clubs to witness their peers doing well and to network, fellow comedians are less inclined to attend my sold-out shows if they're not on my lineups. Comedy industry folks are frequently surprised by the level I can throw down, based off of incorrect perceptions they themselves created by limiting my opportunities.
What is your relationship with ADHD? How has it affected your life
and career? How do you live with it?
There's currently a lot of discussion and conversation surrounding ADHD diagnoses and self-diagnosis. I believe that self-diagnosing neurodiversity can be valid, especially if it helps you manage your emotions and develop structured solutions to address your disability. In my case, I received an official diagnosis from a hospital psychiatrist after a thorough observation, so I'm certain that ADHD plays a significant role in my life.
ADHD is characterized by a lack of dopamine and difficulties with emotional regulation. Realizing that I'll likely spend my life on a quest for happiness has enabled me to better manage my anxiety stemming from a sense of insecurity. I also engage in therapy regularly and work on cultivating positive habits. This way of life provides me with a wealth of experiences to draw comedic inspiration from.
I've discovered that the language used in therapy to navigate emotional regulation seamlessly integrates into creative storytelling. It allows me to switch between the internal and external worlds of my characters, creating a rich comedic landscape through the contrast between inner thoughts and external actions.
How do you feel about the mainstream Canadian comedy scene? Do you
feel you fit in as a queer female or what or how you feel it needs to change?
In mainstream spaces my identity is celebrated, I don't believe my identity plays a role in achieving commercial success, and I appreciate the diversity I see among famous Canadian comedians. I'm held back from some comedy clubs across Canada due to sexism, but there's nothing to stop me from growing a fanbase and finding a home for my comedy as I have done.
What inspires you these days? How do you get up everyday and do the
thing you do and not lose hope or faith?
I recently had the incredible opportunity to open two theater shows for Pinky Patel. Experiencing the enthusiasm of 400 people who appreciated my identity was truly rewarding. With these experiences and my involvement in Comedy Invasion, my career has unquestionably been on an upward trajectory.
However, each time I step onto the stage, I uncover new layers of storytelling and discover fresh ways to paint a vivid picture of who I am. It's a delightful exploration of both my uniqueness and the common threads that connect me to the diverse human beings in the audience. I've become somewhat addicted to asking crowds, 'Does anyone else feel this?'
Where can we get your album? I'm thrilled!
"I Hate Stand-up" will be available on all Streaming Platforms Oct 13th and a limited run of vinyls will be available for purchase at my live shows. WWW.VBCreates.ca to keep up with my shenanigans.