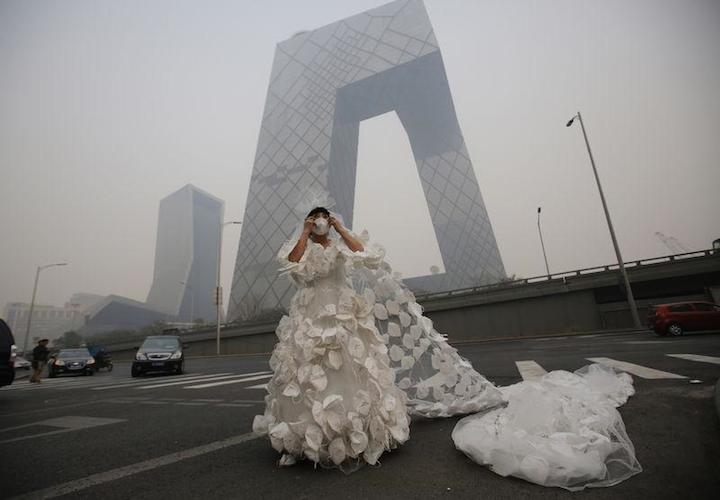 A few days ago, the air quality in Beijing, China, rose up to 500+ on the air quality scale. Within 24 hours, the hazardous smog mysteriously cleared up. Someone in Beijing did a time lapse of it. Many are still curious about how and why the smog could clear up so quickly.
While Beijing residents were staying indoors during the smog attack, performance artist "Brother Nut" went out to vacuum up the smoggy air and made a brick out of mixing all the vacuumed dust with red clay to illustrate the city's pollution and air quality issues.
Read about "Brother Nut's" endeavor on The New York Times.