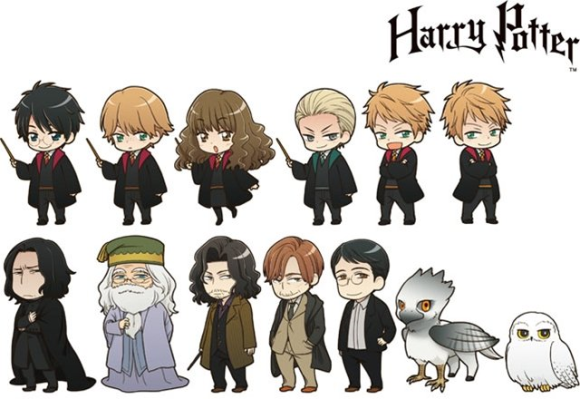 Harry Potter Goes Chibi with Japan Exclusive Merchandise
Japan, once again, produces merchandise more adorable than any other country. This time, Harry Potter gets the kawaii treatment in this new line of goodies that will only be available in anime specialty stores like Animate. There will be a series of 12 clear plastic files featuring favorite characters which includes Buckbeak and Hedwig!
There will also be an upcoming line of pins, rubber straps and acrylic keychains featuring the same artwork.
Kind of hoping there will be a little, chibi Voldemort in the future. If anyone can make him adorable, it would be Japan.