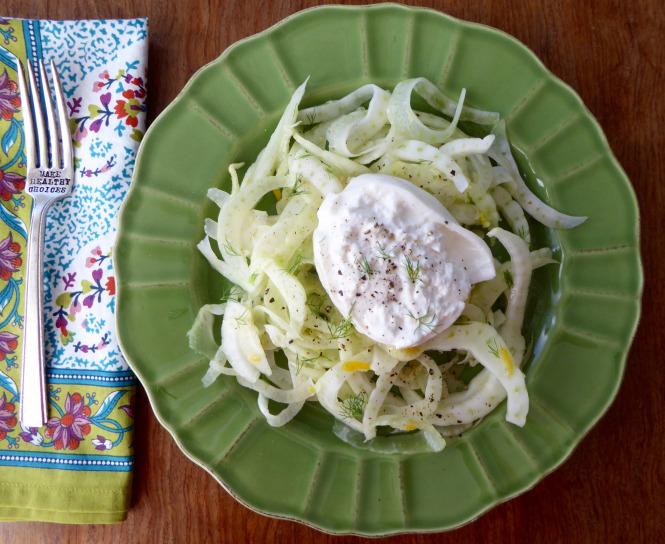 Get healthy and slim this New Year by making Hungry Empress' healthily delicious meals!
"We went to a friend's house for dinner last night.  I was to bring a fennel salad with burrata, yam casserole,  potato avocado salad and a no-bake mango cheesecake.  I prepared the dishes and placed the ingredients in separate containers.  Then I took a shower, blow-dried my hair, put on makeup, got dressed and changed a few pairs of shoes before settling on a brand new pair of high heels that I bought on a special Alexander Wang sale in Shanghai.  In the rush to leave the house, I left the pickled red onion for the potato salad and the burrata in the fridge at home.  And  the mangos that I used to make the mango cheesecake were not as flavorful as the ones from Malaysia where I first created the cake.  I'm afraid that I have kind of ruined the Hungry Empress's reputation. 
So today I remade the less-than-ideal dishes to redeem myself at least in my own mind.  I wish I could switch the dishes from last night like how people exchange gifts that don't fit them on Boxing Day.
I received a beautiful two-toned ceramic serving platter from my friend, whose house we were at last night.  I used it to serve my potato salad with the right ingredients for lunch. So Amy, if you read this, this is what I meant to bring yesterday."
Get the recipes on Hungry Empress' website!