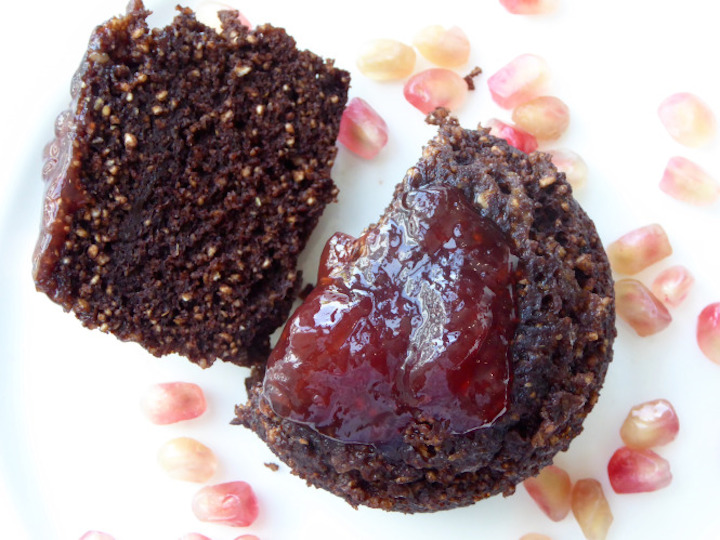 Hungry Empress Joan Chen makes chocolate oatmeal mug cakes after the wrap party of Marco Polo: "We had our wrap party last night, and everyone feels that we are almost at the finish line.  People are buying suitcases and clearing out their shelves and fridges.  Knowing that I cook, some have come to me with their leftover or never-opened sauces, noodles, oatmeal and eggs, etc., hoping that I will somehow be able to use them.
I made a couple of simple and yummy mug cakes for breakfast with some of the ingredients that I received.  If you are bored with oatmeal, try this chocolate oatmeal mug cake for a change.  It actually takes less time to cook than your usual oatmeal.  All you need is a blender and a microwave. Nothing beats a little dark chocolate to set you in the right mood for the day. And you can save the leftover as a snack or dessert later. "
Get the recipe on Hungryempress.com.