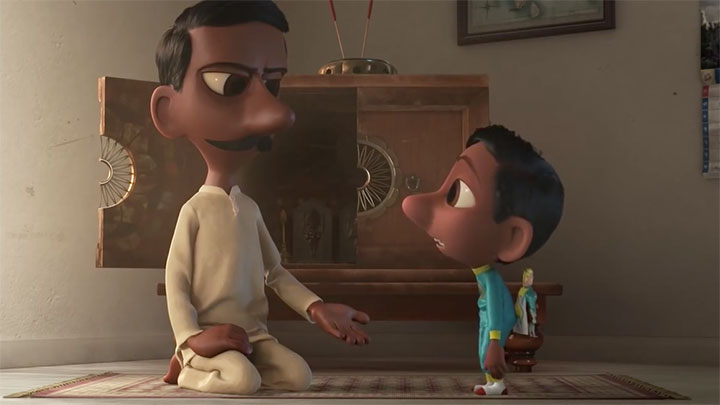 Pixar's New Short Features a Boy Named Sanjay
This week the audience of The Good Dinosaurs will be treated to a Pixar's new animated short, Sanjay's Super Team. Created by Pixar's artist, Sanjay Patel, the short first debuted in June at Annecy International Animation Film Festival in France.
Growing up as an Indian-American in California, Patel lived in a motel in San Bernardino owned by his immigrant parents. At the motel, Patel played with his western toys while his parents worshipped their gods. The cross-culture setting provided an inspiration for Sanjay to incorporate the Hindu gods with the super hero characters to conjure his protagonist's daydreaming sequence in the seven-minute short.