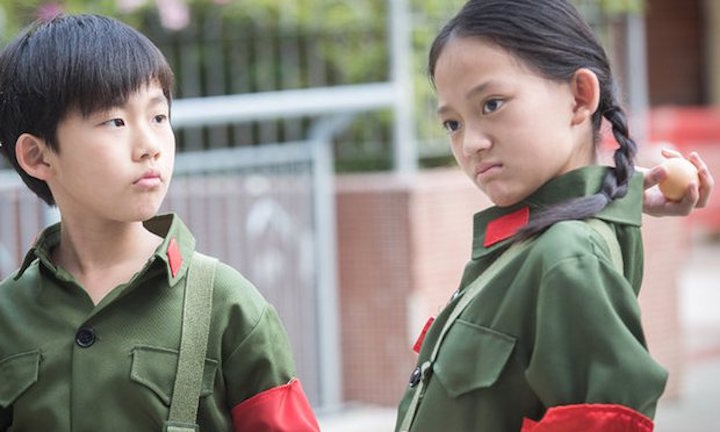 Hearing about all the controversy of the Hong Kong feature Ten Years that has promised to ban all the participating filmmakers from making commercial movies in China, I was looking forward to watching the screener link furtively sent to me by a Chinese friend. Ten Years is an anthology of five short films or stories imagining Hong Kong ten years later in 2025. The result is a hodgepodge of imaginative failures that teeter between drab masturbation to feverish anti-China propaganda.
The five shorts were shoddily written and put together… and the fact that the feature could garner a Best Feature Nomination at the Hong Kong Film Awards shows the artistic gap in filmmaking between Hong Kong and the more distinguished regions of the world. The film does hold some interest in the Chinese context as both Hong Kong and greater mainland audience are curious about how political sensitive or abrasive the material is… yet the feature as a whole doesn't rise above student filmmaking grade in terms of both ideology and execution.
An American friend of mine fell asleep halfway… while a mainland Chinese friend and I watched with curiosity despite knowing how silly the material actually was. The best and most dramatic short is perhaps the fourth short about a mysterious self-immolation.
Ironically, self-immolation was practiced about a decade or two ago by illegal or semi-legal Chinese immigrants who couldn't get themselves legal citizenship in Hong Kong. All in all, it would be a pity for the five filmmakers to get themselves banned from commercial filmmaking for such mediocre artistic efforts, far from the league of banned Chinese masterpieces such as Farewell My Concubine and East Palace, West Palace.
Rather than being an insightful imagination of the future, Ten Years is a record of today's hopelessness and narrow-minded state of Hong Kong.