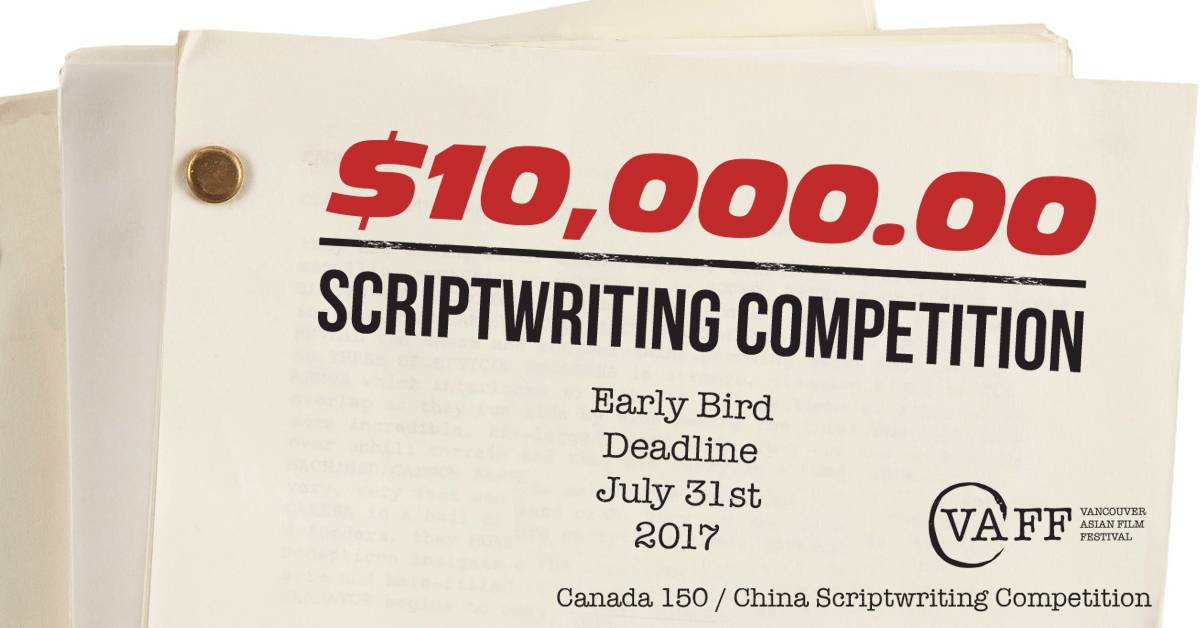 CHOPSO interviewed Kevin K. Li, a board member of Vancouver Asian Film Festival and also creator and co-producer of HBICtv: Ultra Rich Asian Girls.  Kevin spent the first 15 years of his broadcasting career producing Asian programming that embraced the model minority ideal and was instrumental in launching the first Canada-China Scriptwriting Competition for the Vancouver Asian Film Festival (VAFF).
C: Tell us about the history of Vancouver Asian Film Festival… how long has it been running and what are we expecting this year?
VAFF is Canada's longest-running international Asian diaspora film festival, now in its 21 consecutive year. A non-profit organization, VAFF is dedicated to promoting and celebrating the diversity and depth of Asian culture and identity in film and media, and to help North American Asian actors and filmmakers more authentically and more powerfully define and express themselves on screen.

C: How did the Canada-China scriptwriting contest come about?
VAFF was at LA Asian Pacific Film Festival a few months ago and we were casually talking about how China is investing a lot of money into Hollywood.  VAFF has always known China would become a huge consumer of films and the current demand is outpacing the content available and there has been an increased interest for stories about Asians living abroad.  Over the years VAFF has been positioning itself to capitalize on these opportunities and we think it is the 'perfect storm" to finally spotlight Asian Canadian/American narratives to a larger audience.  This was the genesis for our Canada-China scriptwriting competition —to give life to stories largely ignored by the mainstream.
C: Can you tell us about the company that's sponsoring the contest?
VAFF: CNH Management is a Chinese company based in Vancouver with connections to the Chinese version of Netflix (iQiYi, Tencent, Youku, and etc…).  They connect North American film talent with Chinese investors the same way AirBnB connects homeowners and renters together.  VAFF liked their forward thinking idea and feel they are the best fit for our evolving independent film industry.
C: What do you see as the collaborative opportunities between Canada and China in entertainment?
China's middle class is growing exponentially and with it is an insatiable appetite to be entertained.  As a result China's film and media industry is flourishing and Asian Canadians/Americans can offer both unique and original stories to China while understanding cultural sensitivities and nuances that mainstream creatives may overlook or are not in tune to.
C: What would be your vision for a Canada-China co-production?
The perfect vision is China film productions will continue to choose VAFF as the intermediary for Canadian/American film talents, scripts, and advice.  Currently there is a stand-off where China knows Hollywood wants access to their audiences and Hollywood knows they are the pinnacle for filmmaking and no one wants to budge or concede anything to each other.  So VAFF sees itself as mediator where these two heavyweights can meet and get deals done without conceding any power to the other.  VAFF will be the go to place for Hollywood to link to China's audiences and for China to link to Hollywood moviemaking expertise.  That is VAFF's vision.
The deadline of VAFF's Canada-China Scriptwriting Competition is August 31, 2017. More Information Here.