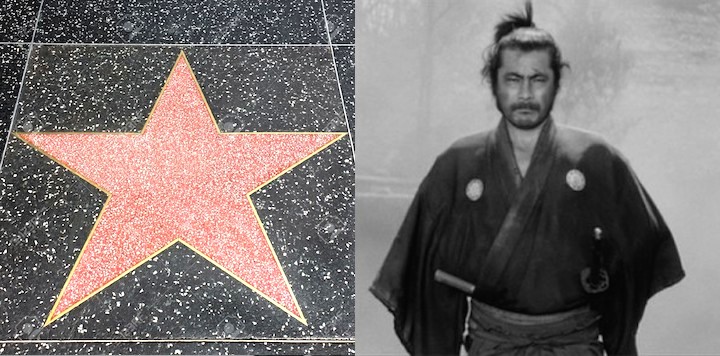 A Hollywood Star for Toshiro Mifune
It's about time! Legendary Japanese actor Toshiro Mifune will get a star on the Hollywood Walk of Fame. he star will be added by the Hollywood Chamber of Commerce in 2016, together with new stars in the motion picture category for Quentin Tarantino, Michael Keaton, Steve Carell, Bradley Cooper, Ashley Judd and Kurt Russell.
Born in 1920 and passed in 1997, Toshiro Mifune is probably Japan's most famous actor and starred in sixteen features directed by the equally legendary Akira Kurosawa.