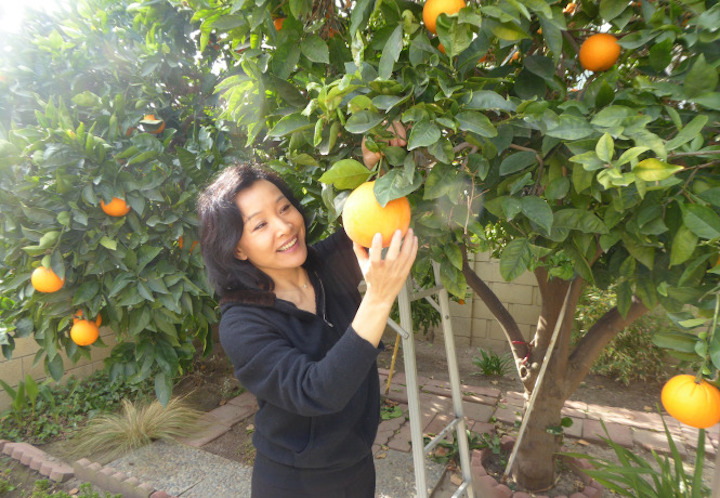 Let's get back in shape with Hungry Empress Joan Chen's Orange Walnut and Gorgonzola Salad with Fresh Citrus Dressing! "We went to Los Angeles to celebrate Peter's father's birthday as we have always done in January over the years.  As usual, I brought an extra bag and looked forward to picking the bountiful crop of oranges from their yard.  Their tree bears the sweetest and juiciest oranges that I have ever tasted anywhere in the world.  As we picked the fruits together, Peter's mother told me that this year she has harvested well over a thousand oranges from this amazing tree.
The first thing I did after I returned home was to make this orange salad with a fresh citrus dressing.  It was so refreshingly delicious that Peter and I finished the entire salad and I had to make a second batch for the kids."
Get the recipe from HungryEmpress.com.