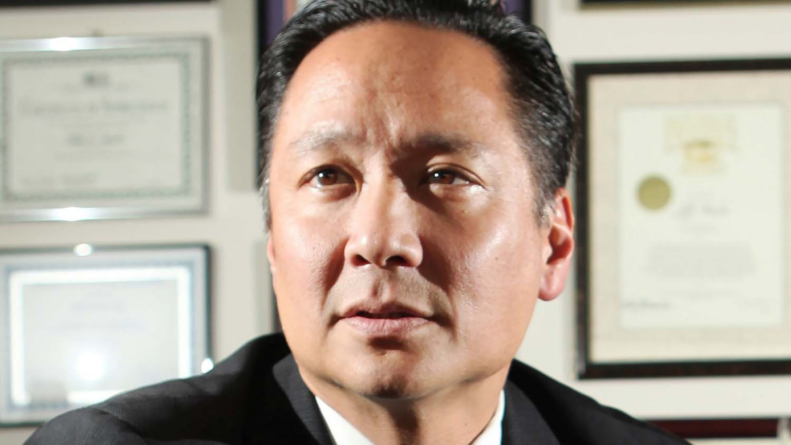 A Tribute to Jeff Adachi (1959 – 2019)
I first met Jeff Adachi when he was making his first documentary feature The Slanted Screen. Unfortunately because of my schedule at the time, I couldn't participate in being interviewed for the documentary. Nevertheless, we kept in touch and I followed Jeff's work as a filmmaker.
Honestly, it wasn't until much later that I realized Jeff was a public figure in the San Francisco political scene. At the time of his passing, Jeff was the elected Public Defender of San Francisco. In 2011, Jeff also ran for the mayor of San Francisco. He placed 6h out of 16 candidates.
But I knew Jeff more as a filmmaker and artist as he has contributed his body of work to CHOPSO, the streaming platform that I was part of. Jeff's first feature was The Slanted Screen, a feature documentary about images of Asian American men in Hollywood films.
His second documentary feature is You Don't Know Jack about Japanese American actor Jack Soo in Hollywood.
Then Jeff made an experimental short film titled "Racial Facial. All three films are NOW STREAMING FREE on CHOPSO as a tribute to Jeff Adachi.
Just a week before his passing, I was in San Francisco having dimsum with a group of Bay Area film friends including veteran publicist Karen Larsen and filmmaker Matthew Abaya. We were just talking about how multi-facetedly talented Jeff was. And then he passed away.
Now, conspiracy theories are beginning to build around Jeff's death. Everything aside, I am grateful to have known Jeff Adachi as an artist whose work will remain groundbreaking in the world of Asian American media