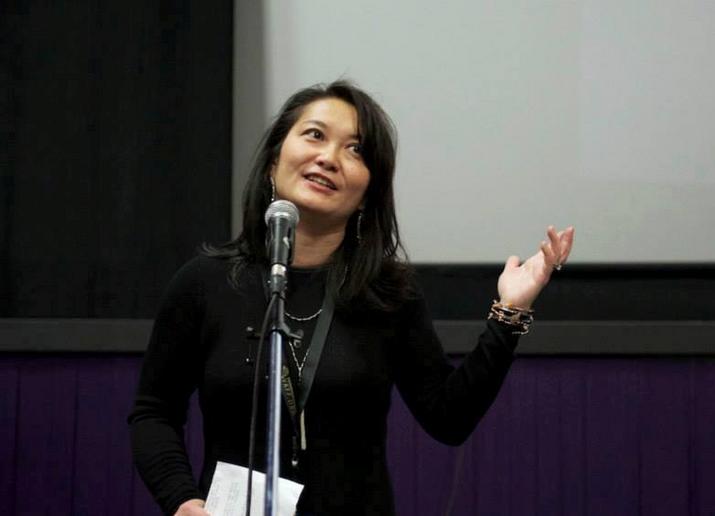 Canadian filmmaker Barbara Lee successfully raised funds for her documentary "Sing My Song," marking the first success of the strategic partnership between Hatchfund and CHOPSO. Barbara raised over USD $15,000 in 2 months through her Hatchfund campaign. The Hatchfund-CHOPSO partnership is in place to help Asian American filmmakers to raise funds for their projects. CHOPSO asked Barbara to give some tips and pointers on working with Hatchfund.
How was your experience with Hatchfund?
BL: It was a very good experience overall. I was nervous and it was a little more complicated because I am in Canada, but it worked out well.
I'm looking forward to giving my supporters updates on my progress.
Is this your first crowdfunding experience? What did you learn from it?
BL: Yes, I had never done a crowdfunding campaign before and was scared because of the effort it takes to do these type of campaigns. I learned that you really need to plan the whole campaign, week by week and have supporters lined up to keep the momentum going.
What made your crowdfunding campaign successful?
BL: I think that I had a group of supporters that wanted to support me, but I didn't want to ask them to just send me money. Having been selected by Hatchfund to feature my project gave me more confidence to send the appeal emails to these supporters. I think the mentoring and consistent follow up that Hatchfund offered really kept me motivated and helped me think through all the elements of the campaign.
What advice you would give to other filmmakers who want to use Hatchfund?
BL: Definitely lean on the Hatchfund mentors. Dillon was great to work with and was very responsive to my concerns and provided good feedback. I think the most important advice I can give is that you need to be prepared, put time aside to run the campaign and talk to all your supporters regularly. It is a project in itself to run this and it is work and nobody else is going to do it for you. Although it took time away from my project, it was worth it because it helped me shape and rework my pitch, my synopsis and the flow of the story. Because you have to think so much about how to make people want to donate to the project, it also makes you think about what you need to do as a filmmaker to make people want to see the film as well.