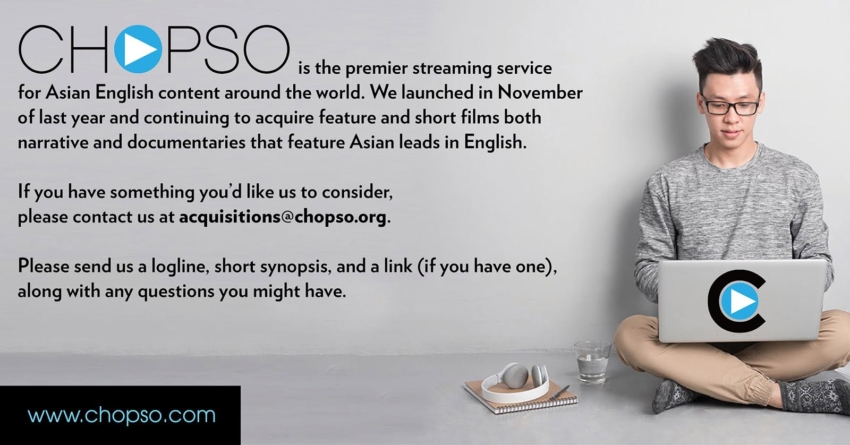 CHOPSO: Call for Content from our CEO
Quentin Lee and I started CHOPSO in the hopes of creating a place where English language Asian content could not only live but thrive. Over the past year, we've put our own blood, sweat, tears — and our own resources — into the company. We are proud of where it is today, but know we have a long way to go.
In order to help us get to where we want to be, one of the things we know we need is a constant stream of new content. That's where you come in. We need help finding it. So if you've made a feature or short movie or web series featuring Asians speaking English, we'd love to hear from you. Or if you've watched one and liked it, ping us to let us know so we can reach out to the filmmaker(s).
Koji Sakai, CHOPSO CEO