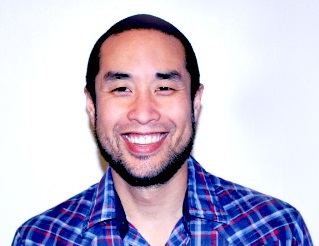 CHOPSO interviews Michael T. Nguyen, the filmmaker behind the webseries, Munkey in The City, is currently streaming on CHOPSO.
C: Tell us what the inspiration behind Munkey in The City.
In January 2013, I was going through a very odd time in my life. I had just moved to San Francisco for over a year now, but I found myself hitting some sort of mental and emotional wall. As it turns out, the burden of living in such a thriving and trendy metropolis sent me spiraling. I started to feel unprepared and out of place, which alienated myself from everyone around me. I was lost and confused about where my life was going at that point. I had already dropped out of film school so I could work more hours at my shitty job in order to pay for my high priced rent, and I started to drink heavily and get more into drugs to deal with my situation.Unable to cope, I lost sight of what was important to me and was really on the verge of losing touch with reality.
Finally, I did the cheapest thing I knew how to do—I wrote my experiences down. One by one, the pages flew by, and I started to feel like my old self again. Before long, I had a story on my hands. So I decided to turn it into a web series and use the experience as my film school education. In a sense, Munkey in The City is my thesis project. But, in the end, it turned out to be so much more than that.
C: What's the best response you've gotten? What's the worst response you've gotten?
Since it's release, the project has gotten pretty good feedback so far, which is encouraging. But then again, I really don't think enough people have seen it to get a true measure of how the project is faring. Though, that may be my artist anxiety keeping me in place. The worst comments I've gotten have to do with people who don't actually understand the type of story I'm trying to tell. I take pride in venturing outside the box when in comes to storytelling. Traditional and predictable stories about hope, love, saving the world, etc., bore me to death sometimes. I'm looking to explore a different set of themes in my work; something more personal and down to earth, metaphysical almost.
MTC is not for everyone, and I knew that when I made the project. Not everyone can appreciate a low-budget indie dramedy web series with surreal elements, starring an Asian American male lead. It's just a very tight niche out there. There's a certain viewer MTC is intended for, and when it reaches an audience outside of that, that's where the criticism comes in. But, overall, it's been pretty positive so far.
C: Have your parents seen it? What was their response?
The response from my family has been pretty positive. They've been really supportive of this project, even though I've been talking about it for nearly 5 years now. I think they're just happy to see me finish it. But, to be honest, the people in my family aren't necessarily in my intended audience. Besides a few, they're not 18-35 year old millennials who grew up in America and knows what it feels like to strive for an artistic dream. They're mainly first generation conservative immigrants living in Texas. They're perception of the world and the stories they like are a lot different from mine, so I don't actually know what they really think. But the important thing is that they are as supportive as they can be, and
that means a lot to me.
C: hat's the best advice you wish you had gotten?
I wish that someone had beat into my head at an early stage that filmmaking is a hustle; it's a fucking grind. And that it takes time. This is actually a big part of what Munkey is going through with his writing career in the series. You have to realize that art is a business, and you need to act like a business person and sell your commodity, which is you, your skills, and your work. Yes, it does take some degree of talent to make it in this industry, but the vast majority that actually make a living have been grinding it out for years. Living, learning, evolving, researching, writing, shooting, editing, networking, marketing, etc. You really do have to be the complete package if your aim is to be an independent filmmaker who wants to make stories outside the White male-dominated Hollywood system. Any notion about the laissez faire artist that is going to blow up the spot their first short film and change the world is an insanely naïve dream. That's all it is. It does very rarely happen sometimes, but so does winning the lottery.
I once, until very recently, liked to think this way (and I still dream of winning the lottery), until I came to a point in my life where I said, ok, no more short cuts. Let's put in the work, because there are thousands of people up before dawn everyday, hustling to make their dreams happen, no matter they're talent level. If this is what you really want, then pay your dues and earn it. Go out and prove yourself worthy.
C: What are you working on now and where can people find out more about you?
Right now, I'm in full on marketing mode for MTC and trying to get as many people to watch it as I can. Hopefully, a good amount of this coming year will be spent at web series and film festivals getting the word out and networking my butt off. I'm also currently developing a script about a man who faces the mortal and societal implications of aging and turning 40. Just in case you didn't know, aging is damn scary. In addition, you can catch me on Twitter, and I have a Youtube channel where people can check out my past short films. But admittedly, I'm still very new to the game of filmmaking, and there's a lot more work to be done. So the best is yet to come.