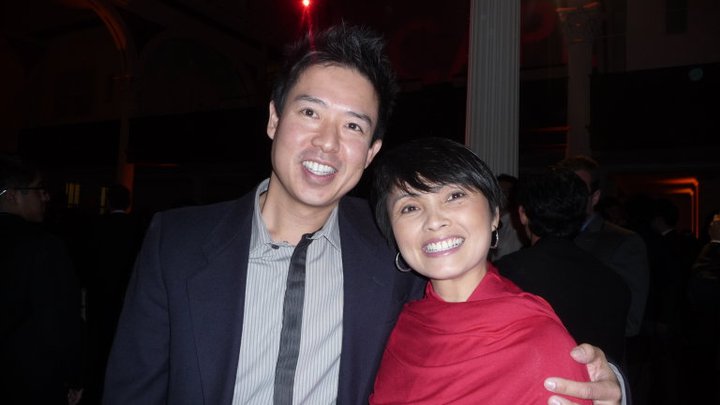 This is the blog that I wouldn't have wanted to write… but I must because I just need to get it out of my chest. I was home feeding my 18-month-old son as I got a call from my good friend and actress Elizabeth Sung who told me that our mutual friend Hiep Thi Le has passed.
I was speechless, getting off the phone and finding Hiep's passing news on Variety. I couldn't even cry because I was so shocked. A few months ago, I heard Hiep went back to the hospital. I had been meaning to visit her after talking to her on the phone then… and I thought she was going to be fine.
I'm extremely sad because Hiep and her husband/filmmaker Djinn were the best people I've known in my life. I met them when I was a maverick distributor in 1997 and bought the rights to the pioneering Singaporean transgender drama Bugis Street that she toplined for distribution in North America.
https://youtu.be/jQaj2SvePnA
I didn't know Hiep before then but I took her to San Francisco for her press tour on Bugis Street. As I was a total grassroots distributor, I made her stay with my aunt and uncle in San Francisco. Since that trip, I've become friends with both Hiep and her husband for life.
As a filmmaker and person, Hiep has been a supporter of both my career and my decision to become a single single parent.
I'm failing to express all the emotions that I'm feeling right now.
I just got off the phone with Hiep's ex-manager Kerry Jones who asked me what happened. All I could say was that Hiep was one of best people I've known in my life. If she were your friend, she would welcome you with open arms without any judgement or reservations… and she would be supportive of you as a person and artist 110%.
I feel very sad that she was gone so suddenly.
In memoriam. I love you, Hiep.