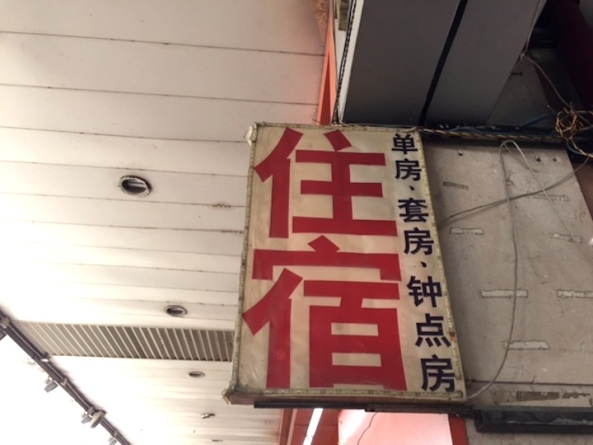 I've started discovering Shenzhen, a neighboring city of Hong Kong with a population of over 10 million people, since last year and I decided to spend a day and a night vacationing there. The very charm of Shenzhen is that precisely a block from my hotel Shangri-la you can find a run-down and shady "hotel" with a sign saying that you can rent a studio, a suite or a room by the hour in Chinese.
"What? Vacationing in Shenzhen!?" exclaimed my Hong Kong friends.
"Yes, I really quite like the city, which is the youngest and most modern city in China," I said. "And I have a few friends up there."
My Chinese American friend Gary came up for the day and joined me at the Shangri-la, the first major hotel that opened in Shenzhen literally adjacent to the Luo Hu train station. I spent the day diddling on my laptop by the pool until Gary came and we went out to Coco Park for dinner.
In the center of Futian, Coco Park is a gigantic indoor and outdoor shopping mall complex complete with restaurants, bars, shops and movie theaters. We met up with a filmmaker friend and a friend from Los Angeles who brought us to a great Vietnamese restaurant. My friend from Los Angeles, who grew up in Shenzhen, was planning to open up his own Vietnamese sandwich joint there.
Afterward, we went to meet up with more friends in the lively bar area in Coco Park District C where all the young and hip of Shenzhen were out drinking and partying to electronic music. It was quite fun just watching all the well-dressed young Chinese drink and party.
After a keg of beer, we went over to Club Papa, which is now open 7 days, the premiere gay dance club where Shenzhen boys of different sizes and looks gather for a circuit-party like environment. A friend introduced me to the owner of Club Papa, a thin elegant guy with glasses, who said that he really wanted the club to have a North American flare. The club was originally called "Uncle," but they renamed it to "Papa" as a nod to a U.S. club.
I must say the scale of the club is rather impressive, especially after being in Hong Kong for a while and always stuck in small gay clubs where you could barely dance. Papa was definitely worth the trip. There were definitely a bunch of hotties if you like Asian guys.
Gary and I got back to our hotel around 2 AM and we were beat. We crashed, woke up in the morning and went to a neighborhood restaurant for dim sum. Before hopping on the train back to Hong Kong, we got a foot massage in a legit massage parlor that a friend recommended.
I have fond memories for Shenzhen and look forward to going back soon!