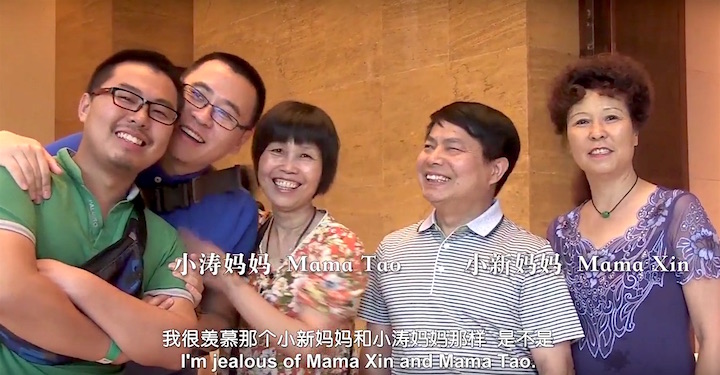 Fan Popo's "Pink Dads," a short excerpt of his upcoming feature film, has just premiered at Outfest Fusion earlier this year and is now available on Youtube. "Pink Dads," a follow up to Fan's Mama Rainbow, is a thoughtful exploration of the psychology of several fathers of LGBT children.
Fan creatively mixes re-enact drama starring the titular dads with direct interviews, deftly playing with the documentary format to tell the ensemble stories of several dads of LGBT children in different Chinese cities.
We look forward to the feature version which promises to dig deeper into their lives and psychology.