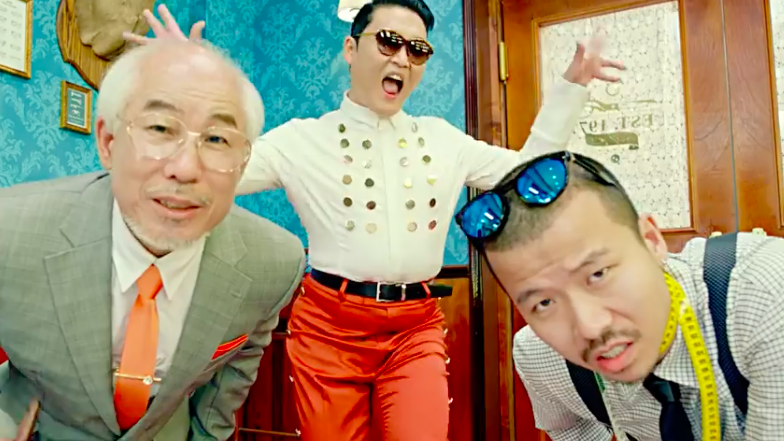 This week Psy released two MVs on YouTube, "Bell Bottom" and "Daddy." "Bell Bottom," with its pastel retro sets, has gotten over 7 million views since Nov. 30. But it's the wacky MV, "Daddy," that is the current favorite with over 25 million views so far.
In "Daddy," Psy plays the roles of men from three generations. In one of the generation, his head is superimposed on the body of a young school boy.
"Bell Bottom" and "Daddy" are two songs from Psy's 7th album, Chiljip Psy-da which came out on December 1.