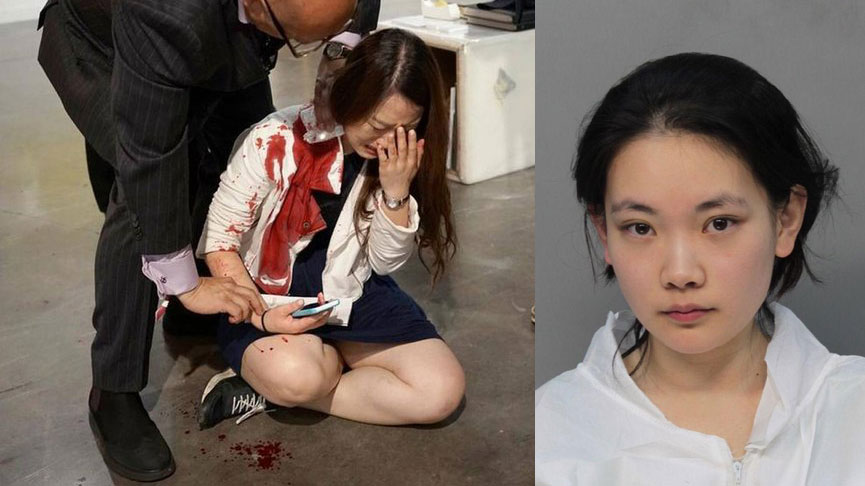 A bizarre stabbing incident took place yesterday at the Miami Beach's Art Basel. A woman was stabbed in the neck by an X-Acto knife. The art patrons at first thought the stabbing was part of the art show.
According to the Miami Herald, the incident happened in the corridor near an art installation entitled
"The Swamp of Sagittarius," created by Miami artist Naomi Fisher and partner Agatha Wara. Fisher, who was at the event, said, "A guy walked up to me and said,
'I thought I saw a performance, and I thought it was fake blood, but it was real blood.'"
The stabber has been identified as 24-year-old Siyuan Zhao of New York. Zhao, who was charged with attempted murder, reportedly told police at the scene that she "had to watch her bleed." She also spontaneous said, "I had to kill her and two more." The victim, who was not identified, was taken the the hospital with a non-threatening injury.
After the incident, the area of the exhibition was cordoned off. Miami Herald reported that other witnesses later thought the police tape was also part of art installation.