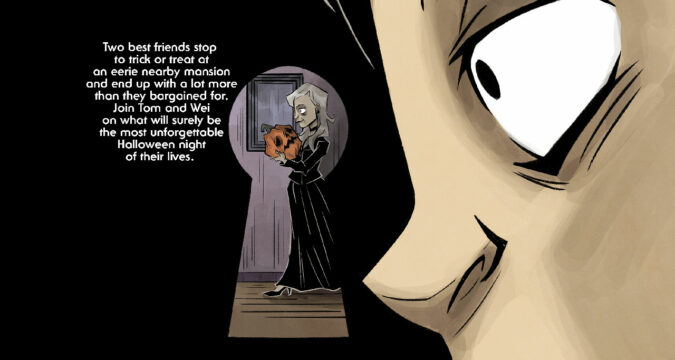 On the day before Halloween, I took the opportunity to chat with filmmaker Quentin Lee on his first children's book Pumpkin Head Lost His Head, which he told me has been in the making for 37 years since he was sixteen years old. The hardcover edition of Pumpkin Head Lost His Head is available now on Amazon via pumpkinheadlosthishead.com. To celebrate the first Halloween of his book, Quentin has produced 8 unique 1/1 NFTs which are available on Rarible via http://rarible.com/marginfilms and 8 unique pieces of canvas art now on exhibition until the end of November at West LA's unique and eclectic lifestyle store Black Market.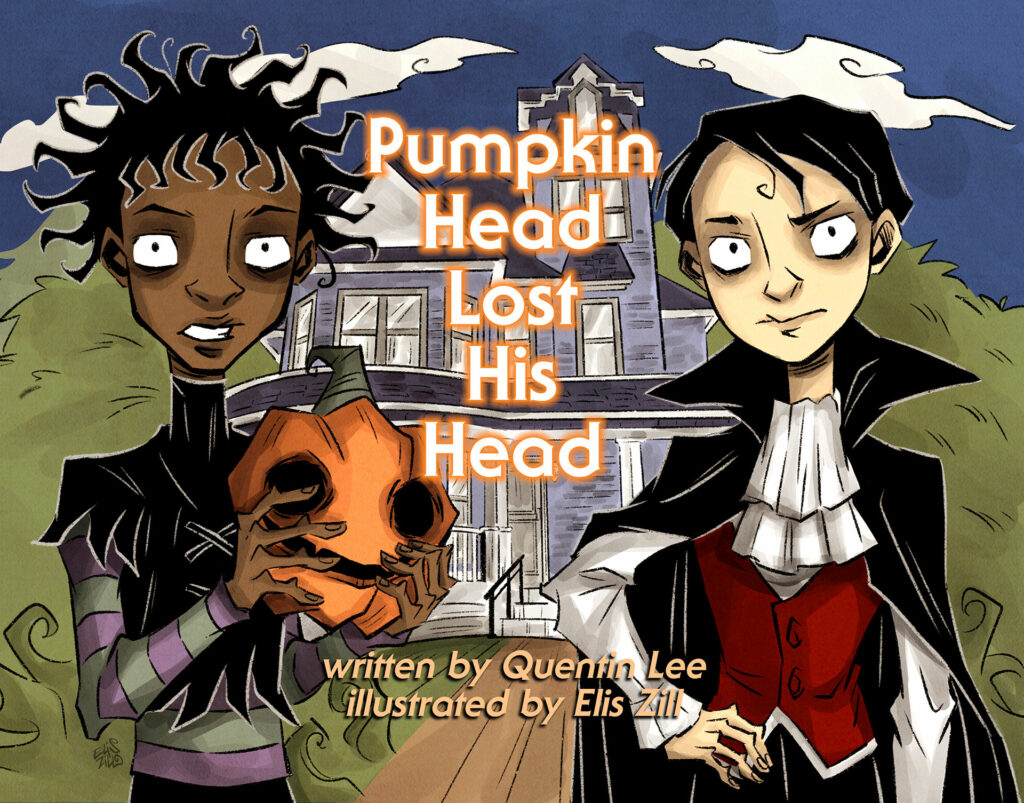 Why did you write this book when you were sixteen? Was this your first book?
QL: I don't believe it was the first book I wrote as I first wrote a gay teen novel and went to a Highlights for Children children's books conference at sixteen when I was in high school in Montreal. After receiving a lot of discouragement about my gay teen novel at the conference as no one thought it was right for teenagers, I came home and decided to write a children's picture book. And Pumpkin Head Lost His Head was born! I submitted the manuscript to several publishers then and received only rejection letters… so I put the manuscript on the shelf for years until discovering it again after my son was born in 2016.
Wow! What a journey… and why did you decide to publish it now?
QL: When I had Casper, he started to have me read a picture book every night and I remembered I wrote a children's picture book back when I was a teenager. I somehow found the manuscript, retyped it into word and thought about publishing it for Casper. Having been an independent filmmaker, I know the publishing business is even more old school and conservative then Hollywood with an antiquated agency system. After producing Mystery Brothers that Red 5 Comics published, I realized my illustrator Elis Zill loved drawing Halloween characters and so I thought she'd be the perfect illustrator for the book, reached out to her for illustration, and published the book on my own launching it at the past Comic-con in San Diego.
So how did Casper react to the book?
He's a tough critic for sure! He wouldn't read the book until it was fully published. When I finally read it to him one night, he just nodded and said, "It's Ok, Dad. It's pretty good."
How old is Casper?
He just turned seven this summer. So the book came a bit late as now he's already into Diary of a Wimpy Kid.
Was there any children's books writer you find inspiring?
I love Judy Blume. I grew up reading her books… and now I'm trying to get Casper to read her and I'm still working on it.
Tell us about the art you've created around Pumpkin Head Lost His Head…
To launch the book, I've created 8 unique pieces of canvas art and then 8 unique NFTs. I've recently become an NFT (Non-fungible Tokens) artist and have really enjoyed working in the NFT medium. The art is on display this month at my friend Jisook's West LA store Black Market and you can buy the NFTs on rarible.com/marginfilms.
My last request or question would be if you can talk or explain a bit more about NFTs… as I'm trying to wrap my head around them.
NFTs are non-fungible tokens which are unique digital files attached to a blockchain like Ethereum. Before the blockchain, nothing digital can have an actual value because each digital unit was always just a copy of a copy. The existence of the first blockchain Bitcoin enables digital currency to have value because the unit and its exchanges are permanently recorded on the blockchain. After that, NFTs were born as a digital object can finally be unique, has a value, can be exchanged and permanently tracked. Web3 or crypto technology now is like back when I started working on the internet in 1995; crypto is the next and necessary evolution of the web.
OK… not sure if I'm getting it yet LOL!
#pumpkinheadlosthishead