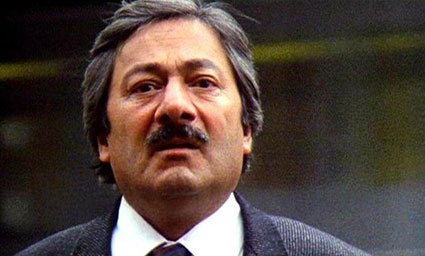 Seasoned international actor Saeed Jaffrey passed away yesterday from a brain haemorrhage after he collapsed in his London home. Born a Punjabi Muslim in 1929, Jeffrey was educated in India and later London and the United States. Among decades of working in the Bollywood industry, he was best known to international audience from The Man Who Would Be King (1975), Gandhi (1982) and A Passage to India (1984).
Jeffrey started his career on stage touring with Unity Theatre, the English language theater group he founded. After attending Royal Academy of Dramatic Arts in London and visiting US on a Fulbright Scholarship, Jeffrey returned to bring his Unity Theatre group to the US to tour Shakespeare. He would be the first Indian actor and director to tour Shakespeare in English across the US.
His first marriage was to Madhur Jaffrey, an actress and TV chef who famously brought Indian cuisine to the western world with her cookbook. Their marriage ended in 1965 and produced three daughters, the youngest Sakina Jaffrey is best known for playing the White House Chief of Staff Linda Vasquez in Netflix's House of Cards.
Jeffrey's six decades of prolific film career includes collaboration with legends of the film industry such as Satyajit Ray, Sir David Lean, Raj Kapoor, Sir Richard Attenborough, Sanjeev Kumar, John Huston, Sean Connery, Shashi Kapoor.
https://www.youtube.com/watch?v=3dJf5rO0-BM