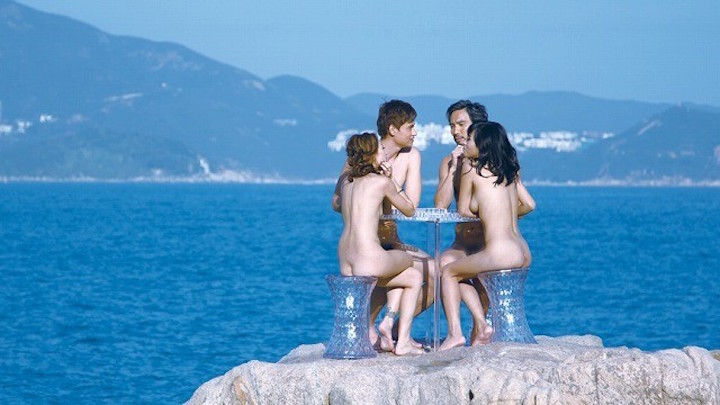 Scud is the pseudonym of a Hong Kong filmmaker who has made a string of six awful gay features with an abundance of male nudity. The irony is of course that the filmmaker calls himself "an artwalker" and believes that he's actually making high art which appears to be more like soft gay porn to his audience.
https://youtu.be/95kePdYxI1A
While technically decently shot, his sixth feature Utopians tells the story of a Chinese college student falling in love with a bisexual professor of the same sex who teaches Ancient Greek literature or philosophy. If that is not trite enough, Scud has chosen to bombard us with random quotes from Plato exposing the true ignorance of the filmmaker on Ancient Greek literature.
Utopians, like all of Scud's films, has no story but a lot of gratuitous nudity including a scene where the titular young protagonist masturbates to ejaculation on screen. Men are constantly nude and stripping randomly… and you can only laugh at those artistically awkward moments. The dialogue is awful and none of the actors, albeit having nice bodies and faces, can act.
Whatever Scud is obsessed with… I've decided to quit watching his movies even though I don't have to pay for them. Over and out.
Here's an interview of Scud on the eve of his film's premiere at Outfest's Fusion in Los Angeles.