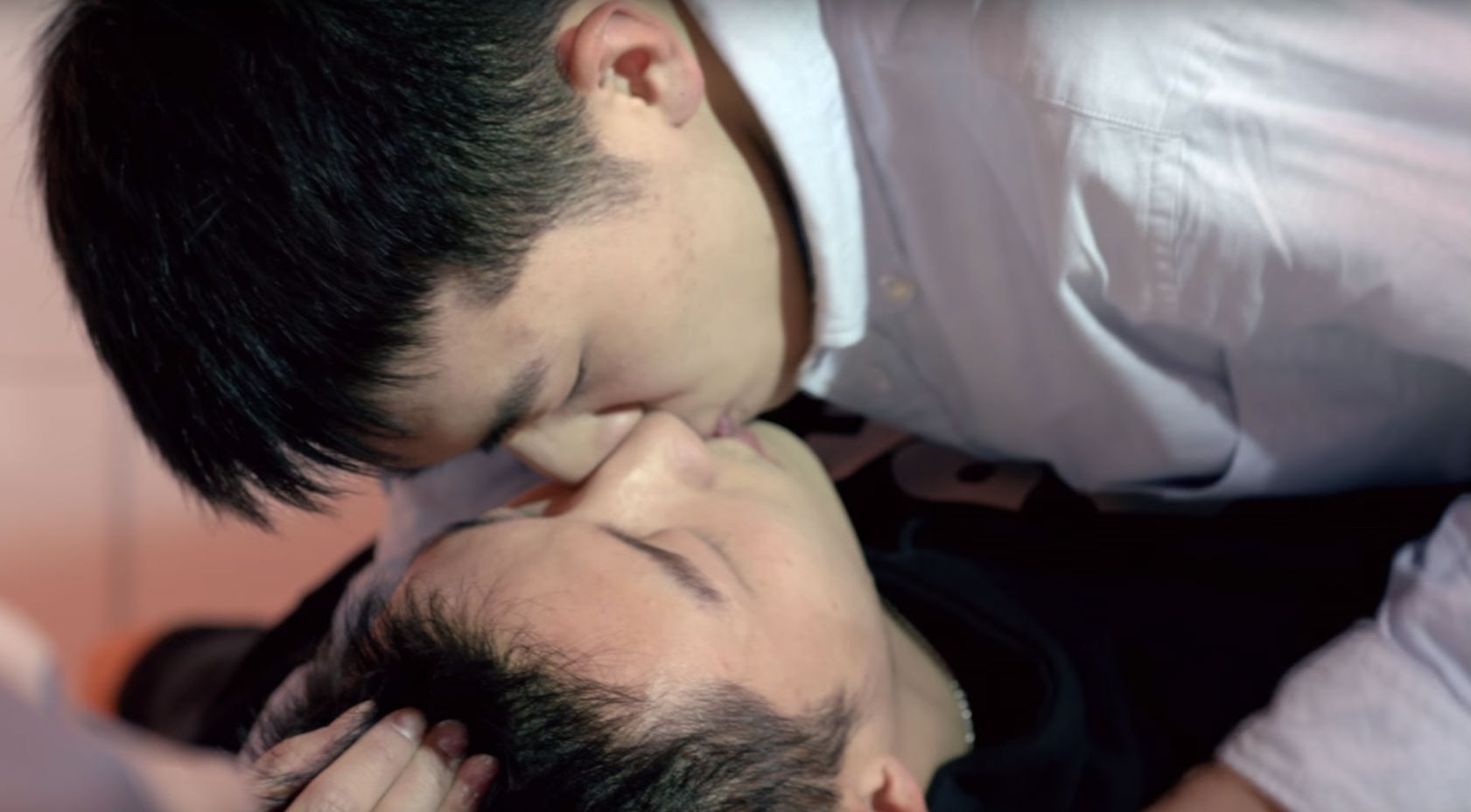 They come and they go. It is nothing new that creators of queer content face difficulties when it comes to meeting regulations or generally avoiding censorship. The latest in a string of casualties in China is Addiction, a 15 part web series set in a high school and centered on the relationship between two male classmates. It disappeared from Chinese hosting sites without warning last week, leaving the audiences hungry for the final three episodes.
And what an audience. Episode One was watched 10 million times on the first day alone, according to the showrunners. SCMP reported fans willing to pay up to as much as 10,000RMB to meet the cast, whilst as many as 110 million comments have appeared on Weibo about the show since it was taken down. Why are people so addicted to Addiction?
There is a huge audience in China for BL, or Boy Love, a genre which centres on young male-male eroticism. Skinny boys, fresh-faced and unabashed in the romantic entanglements, with a mostly straight female audience and authorship. Why was the resolutely British Sherlock such a hit here? England is known in some online communities as 腐国 (homoerotic country), and the real appeal of Benedict Cumberbatch can be seen in the vast amount of Chinese gay fan fiction about him. In this environment, it's not difficult to see how a show like Addiction could thrive.
There is also the gay audience itself. Like every country finding its feet for LGBT visibility, people are hungry to see themselves on screen. There is a surprisingly pro-active community which seeks to make gay content available in China, including people who make subtitles for foreign films in their spare time. Addiction is by no means the first gay-themed show to find its home online, but also not the first to disappear. In a sly satirical nod, Addiction is also known as Heroin. Imagine your favorite show disappearing from Netflix, we're talking full-blown withdrawal.
No official reason for the has been given for the show's removal. Whilst some have speculated that it was a cynical marketing ploy, Addiction was probably a victim of its own content: sexuality and strong language involving minors. Meanwhile, state media-regulator SAPPRFT extended its rules this month to cover online content, not just film and television. Regulations designed to protect so called traditional values are at odds with a digital generation which is more than capable of going out and finding what it is looking for. For every homegrown show or film that is taken down, there are dozens more from around the world available at a click.
Where does this leave Chinese queer content creators? Will more viewers turn their gay-ze to foreign productions? The fledgling sector is unlikely to vanish (tech giants and speculators alike are flipping their dollar on both new web content and the LGBT market currently) but while ever queer media is so strongly held down, it seems doubtful that it will reach the innovation or social impact of some of its foreign contemporaries.
Addiction is available to watch on youtube.