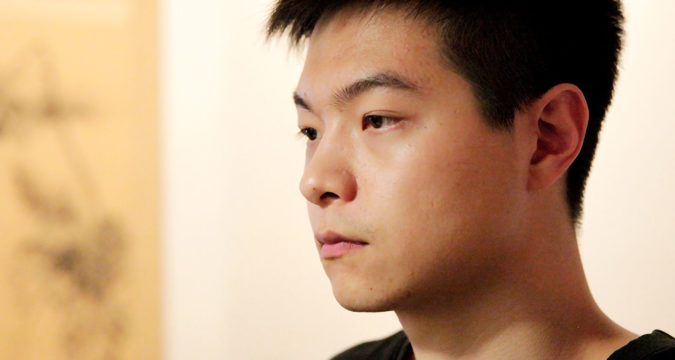 Asian American Movies (AAM.tv) releases "A Sunburnt Summer," the debut film of writer/director Zicheng Li worldwide today. CHOPSO takes the opportunity to interview the young director, recently graduated from USC on his scorching hot short film that illuminates the lives of immigrants in America. "A Sunburnt Summer" is a short film about an immigrant from China somewhere in California, a mother, dealing with her teenage son being raped by her boss' son.
Tell us more about how you got into filmmaking. How old were you when you decided to make films?
ZL: It was in my Junior year in college when I took my first class on cinema. I took the class just for fun, but it changed my life. In that class, I discovered the fantastic world of cinema and filmmaking, as well as my passion to become a cinematic storyteller. After graduating from college, I started preparing for my application for a graduate program in filmmaking. Then I was admitted into USC and came to LA in 2016, which could be considered the official beginning of becoming a professional filmmaker.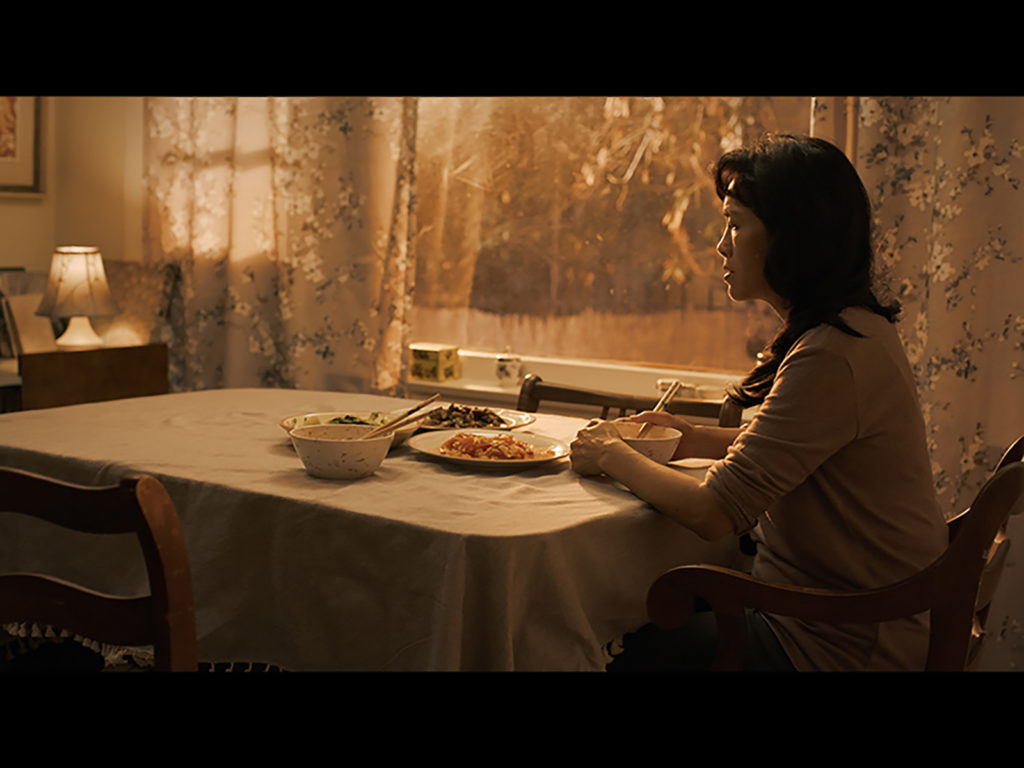 How did you get to make "A Sunburnt Summer?"
ZL: I believe it was your USC masters thesis / project. How did you find your MFA film school experience at USC?I'm always intrigued to write stories about characters in inescapable situations when often time can't find the solution to the problems they have to deal with. "A Sunburnt Summer" is such a story. The story starts with an incident of sexual assault, but I wish to use this incident to reflect on the soil that cultivates such incidents. I think it is important to know what has kept people silent to know how to make their voices heard.

Do you think going to an MFA program or film school is necessary for someone to be a filmmaker? What did you get out of film school?
ZL: For the technical knowledge and experience, systematic education in a film school is definitely a contributing factor. But I think the ability to observe and experience day-to-day life and people is more important. To me, my friends and classmates are the most valuable thing I get out of film school. Filmmaking is teamwork, and school is a perfect environment to meet people who share the same artistic visions and philosophies in life. Not only have we been working together until now, but we can also provide each other resources to help our career development.
What are the influences from growing in China that give you your own perspective as a filmmaker?
ZL: I grew up in Beijing. It's a city where ancient history and modern technology, oriental and Western culture exist at the same time. There are commercial districts full of skyscrapers, majestic shopping malls and hotels, as well as mansions of the wealthiest people in China. At the same time, I've seen people working day jobs, people barely making enough money to maintain their basic lives, and people living in the underground crosswalks. I think everything contributes to how I perceive the world around me and what do I want to say about it. I've also learned to avoid giving judgmental opinions on anyone, which is what I'm also doing in my writing. Society has its complexity, so do the people living in it. It is unfair for me to say what's right or what's wrong, who's good or who's bad. Instead of telling the audience who to like or not to like, I'd rather make the audience look deeper into the problems to figure out what are the reasons behind these problems and what made these characters to be like this.

As you've mostly made films and written feature scripts with gay man as a protagonist, how would you make them in China… or in the US?
ZL: I only have one feature script that's about a pair of gay lovers in China and I doubt it will ever get made. It probably will be easier if I adapt it into a novel to get the story published. I have two other short scripts with gay characters in them that I'm thinking about developing into features. The premises of those stories don't have a strong sense of location, so I think they can happen anywhere.
What do you think about the state of queer filmmaking in the world right now?
ZL: I think there have been more and more films and TV series that have queer characters, both protagonists and supporting roles, compared to 10 years ago or even earlier. And the types of stories around these characters are more diverse. It's definitely a good direction that we are moving towards.
How have you been artistically affected by these two years of COVID?
ZL: I found myself having more time to write during the time when everything in the world seemed to have shut down. It might still be controversial if this time period should be reflected in the stories we create in the future, but I think it is definitely something that's too significant to take for granted.
What is it like for you as a Chinese citizen living in the U.S.? What is one thing you would like to see change about yourself or America or China?
ZL: I think the world has come to an era when living abroad is not as big of a deal as it was decades ago. I just happen to be one of the countless number of foreigners living in this country. If there's something I would like to see change, I probably would like to see the film market less dominated by the big studio productions.
What are you working on next?
ZL: I'm co-writing a feature that is going into production next month. I'm also in the early stages of coming up with ideas and starting to write another feature. I'm also looking for opportunities to get started on getting my finished scripts made into films.