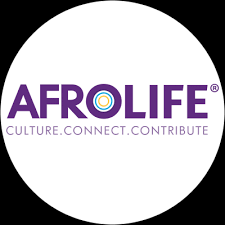 The digital streaming world is like the Wild West—with new companies popping up every day. This is an exciting time because for the first time the world of video/film distribution is truly open to everyone. A few days ago, I received an email announcing a new company, AfroLife.TV. We admit our ears perked up right away and we wanted to know more about them.
Here is what we discovered:
AfroLife.TV is a digital media and entertainment company providing premium streaming and on-demand cultural content with a focus on African Americans and consumers of color.

AfroLife provides video on-demand streaming access to a world of curated African American, Afro-Latino,Afro-European, and African movies and shows.
The CEO of Afrolife, Alberto Marzan, wrote in his email: "The importance of seeing us in movies and media has a powerful impact on who we are and our society, which is what drove me to start AfroLife.TV."
Mr. Marzan took the words out of our mouths. That was exactly the reason why Quentin Lee and I started CHOPSO over a year ago ourselves. I wanted to give a place where my young son could go in the future to help him define who he is as an American and as an Asian.
We wish Afrolife.TV the best of luck and hope in the future to collaborate with streaming services like them who share a similar vision–if you read this AfroLife, hit us up.