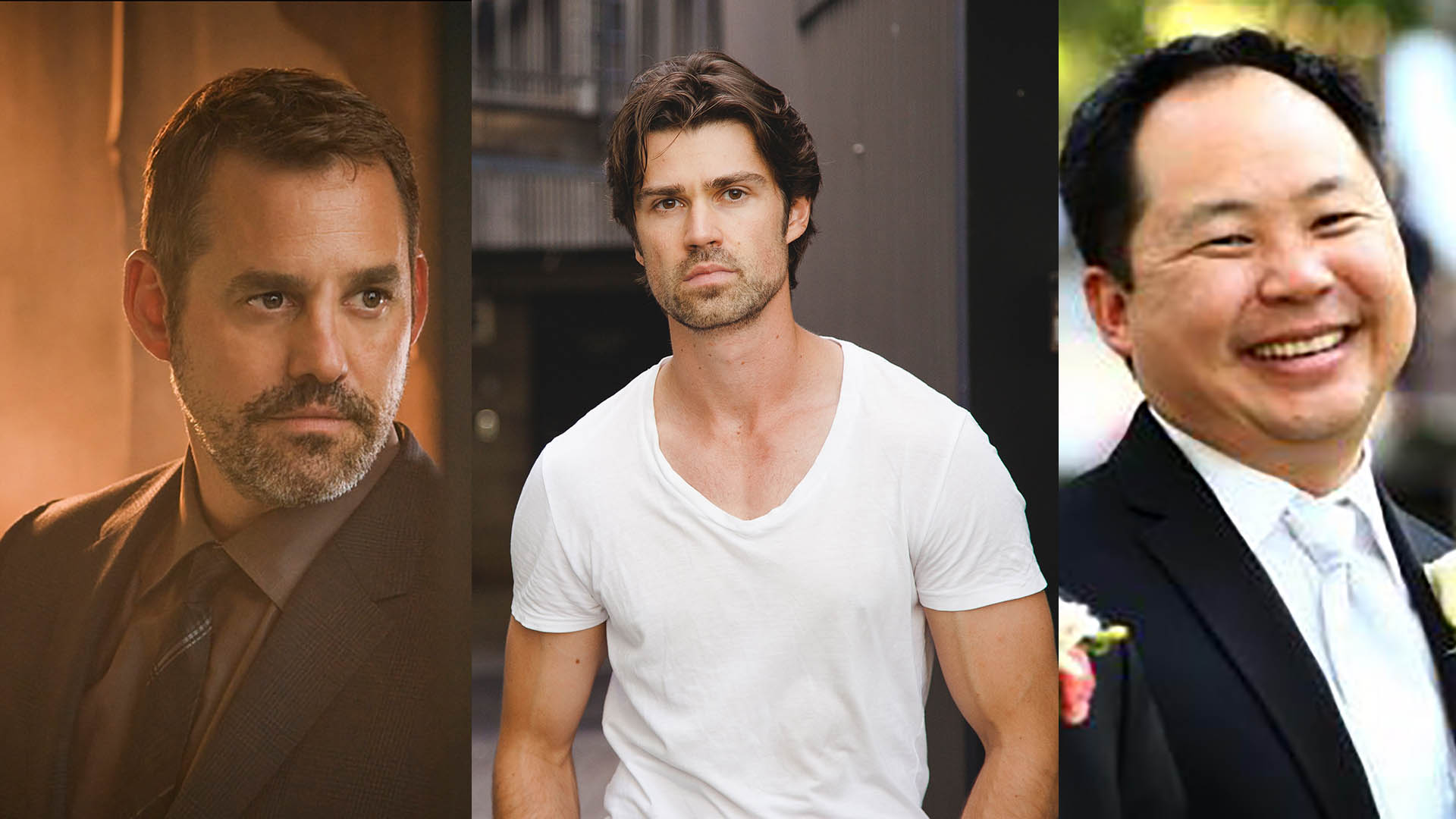 Actor Nicholas Brendon, best known for playing Xander Harris in the TV series Buffy the Vampire Slayer and Kevin Lynch in Criminal Minds, and Canadian Corey Sevier, best known for his role on the Fox TV series North Shore as Gabriel McKay and Timmy Cabot in Lassie, have joined the cast of Daric Loo's second indie horror feature Dark Christmas being produced by Quentin Lee out of his shingle Margin Films. Sevier is also the star of Daric Loo's feature debut Awaken.
Written and to be directed by Daric Loo, Dark Christmas is a horror comedy feature that turns the Christmas horror genre on its head. Trapped inside a storage facility with a sorceress, a mage knight and a psychopath on Christmas Eve, unassuming Jack and feisty stripper Ava must save the world against a mythic demon that has been released from one of the storage units. Brendon will be co-starring as Larry, a disgruntled co-worker of the storage facility and Sevier co-starring as Bathazar, the handsome and powerful partner of the sorceress.
Daric Loo and Quentin Lee met each other during their film school days in the 90s at UCLA School of Film, Theater and Television. After a quarter century of friendship, they have decided to collaborate on Dark Christmas.
"Quote from Nicholas Brendon," said Nicholas Brendon.
"I'm delighted and honored to be working with Quentin, who not only has been a great friend over the years but an inspirational artist with his prodigious output of award winning films that have entertained audiences around the world. His cinematic work in nearly all genres, which includes drama, comedy and horror is a huge asset to making this venture a success. We hope to take the audience on a fun exciting holiday ride that surprises with scares, laughter and heartfelt emotion." said writer/director Daric Loo.
"As a producer, I'm excited to work with Daric, someone I've been friends for so long. I remember he was the first one in my filmmaking circle that sold his student film to Sci Fi Channel, the precursor of Syfy. We are both horror and genre fans and are thrilled to be working together to make a unique Christmas horror flick," said Producer Quentin Lee who has produced Big Gay Love starring Nicholas Brendon as a romantic gay lead.
In celebration of Halloween month, Daric Loo is releasing his short film "Demon Gate" in conjunction of this press release for CHOPSO's readers and fans:
Aimed to produce and distribute culturally challenging entertainment, Margin Films was founded by filmmaker Quentin Lee in 1996. Margin Films has most recently produced Comedy InvAsian, a Hulu exclusive stand up comedy TV series, Brash Girls Club, a limited stand up comedy series now streaming on Tubi, and is producing two upcoming comedy specials for Comedy Dynamics.
Daric Loo is an established editor in reality television having received two Daytime Emmy nominations as a co-producer/editor. He has helped make over 100 episodes of television including American Ninja Warrior and Undercover Boss. Most recently, he has worked on Netflix's hit show Rhythm + Flow that is currently being released in batches over three weeks. Dark Christmas will be Daric's second feature film.