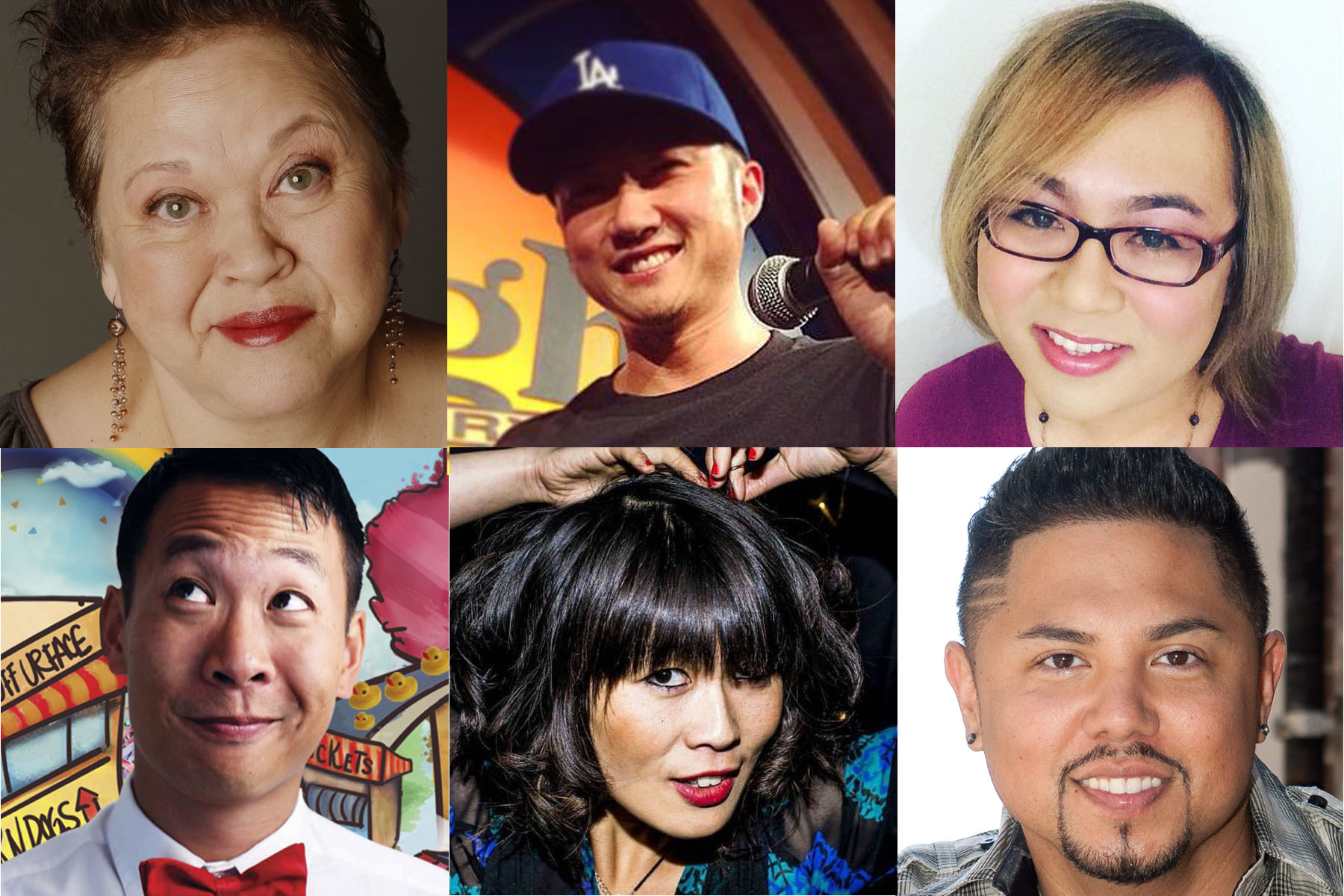 Producers Koji Steven Sakai and Quentin Lee have teamed up with Viva Pictures to produce and distribute a live and filmed stand-up series titled Comedy InvAsian featuring the nation's six top and unique Asian American comedians each performing a one- hour special at the Japanese American National Museum in Los Angeles on February 10 — 26, 2017.
Signed talents include veteran Laugh Factory comedian and Kollaboration founder Paul Kim who will open the series on Friday, February 10. Young Japanese American comedian Atsuko Okatsuka (Comedy Central Asia, Disoriented Comedy, Laughing Skull Comedy Festival) will perform on Saturday, February 11. Gay Chinese Canadian Broadway Musical Youtube sensation Kevin Yee (Mary Poppins Broadway, Blue Whale Comedy Festival, Quincy Jones' boy band Youth Asylum) will perform on Sunday, February 12. Veteran Filipino American comedian Joey Guila (Showtime, Filipino Kingz of Comedy Tour) will perform on Friday, February 24. Transgender Vietnamese comedian Robin Tran (The Comedy Store, The Comedy Comedy Festival) will perform on Saturday, February 25. Finally, veteran Japanese American comedian and actress Amy Hill (Crazy Ex-Girlfriend, The Great Indoors, All American Girl) will close the first season of Comedy InvAsian with her one-hour special on Sunday, February 26. The filmed proceeds of the live series will be edited and produced into Comedy InvAsian's first season of a digital television series with six one-hour episodes for distribution.
In an era where diversity in entertainment is a necessity, Comedy InvAsian is the brainchild effort of producers Koji Steven Sakai and Quentin Lee to showcase and celebrate the diversity of Asian American comedy in both genre and representation to the world.
"In our filmmaking career, we have met and become friends with so many talented comedians of color from producing Dwayne Perkins in Take Note to directing Randall Park in The People I've Slept With to working with Paul Kim in the Comedy Ninja Film Festival to directing Amy Hill in White Frog and The Unbidden. Comedy InvAsian will celebrate the talent and comedy of a group of select and diverse Asian American comedians which should prove to be just the tip of the iceberg," said Koji Steven Sakai and Quentin Lee.
"We're excited to be working with proven accomplished Director's Quentin and Koji who are passionate to bring Asian American comedy to the world," said Victor Elizalde, President of Viva Pictures Distribution, LLC. who is distributing Lee's latest feature The Unbidden and has also recently co-produced the first successful all Spanish language comedy stand-up series, Sigue la Risa, which currently airs exclusively on Netflix in the USA & Latin America.
Tickets and information on Comedy InvAsian will be available on the website: