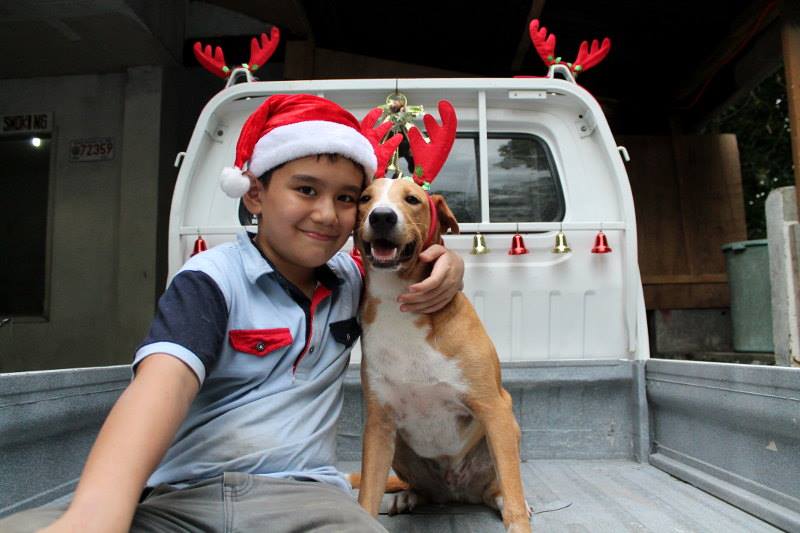 In 2014, pictures of 9-year old Ken Amante feeding stray dogs in the Philippines made it rounds on the internet.
Since the internet loves animals more than anything, Ken began receiving donations from people all around the world and eventually opened his own no-kill animal shelter. Read about the humble origins of Happy Animals Club on their website.
Ken's compassion towards stray animals is especially compelling in a city where street dogs and cats are often neglected. This Christmas, Happy Animals Club is determined to bring help and joy to dogs by loading up a truck full of food and feeding as many strays as they can. Ken is now 10 years old and continues to inspire people with his love for animals.
Check out his Facebook page for updates and go to the website to donate to Ken's cause.