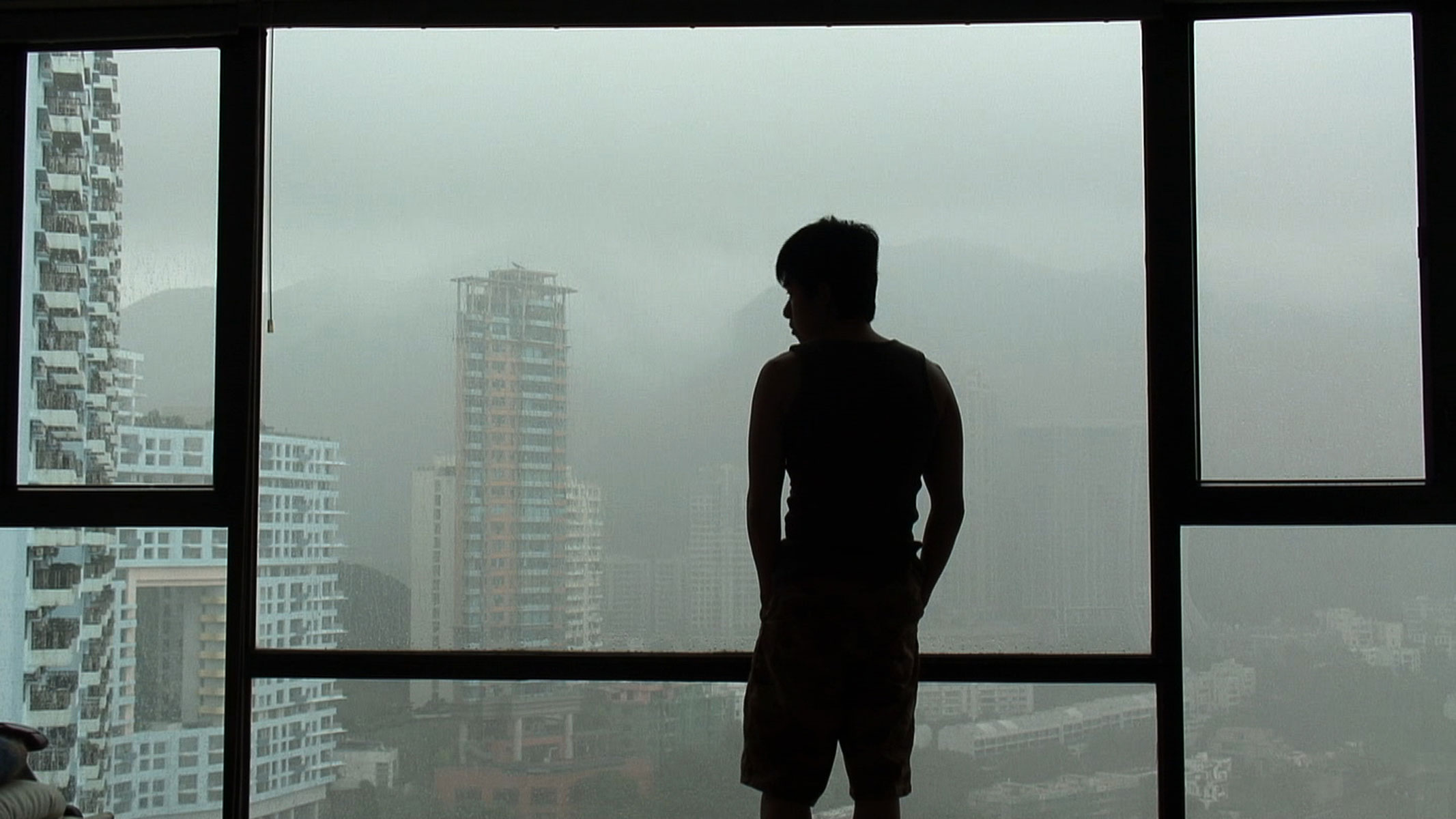 The most heartbreaking moment in my life was when I was eleven my parents came home in Hong Kong and said that we had to immigrate to another country. They feigned happiness and broke the news to me and my little sisters that we were to immigrate to Canada in 1986 when I turned 15. My emotional death clock began ticking from that day, telling me to not leave any roots in the former British colony where I was born and raised in. Despite my parents kept telling me to cheer up and prepare to go to Canada for years, I had always felt really sad that I had no choice but to leave Hong Kong.
I am part of Generation 1997, essentially a wave of Hong Kong immigrants who left for abroad in the 80s in fear of China's taking over Hong Kong in 1997. The blessing of immigrating to Montreal in the summer of 1986 was that I could catch all the Hollywood movies much quicker than living in Hong Kong. A movie buff at 15, my only solace was going to the movie theaters and renting horror flicks on VHS despite my hair turning into icicles right out of the shower walking to a movie theater on Saint Catherine Street in my first subzero Canadian winter.
At the end of the 80s, my parents got divorced and my mom moved back to Hong Kong. In the 90s, both my sisters also moved back to Hong Kong. On the other hand, I came to America for college at Berkeley and decided to be a double immigrant, or a twice cooked immigrant, after UCLA film school. I got my green card as an alien of extraordinary ability after making my first two feature films before graduating from UCLA. I became an American citizen during Obama's first term so I could vote for him the second term. I also had a child before Obama left office. Since I left Hong Kong, I have been going back at least once a year to see family and have witnessed the gradual change of Hong Kong and her people. I remember arriving in Hong Kong in the summer of 1989 right after Tiananman Square where Hong Kong people were marching in Causeway Bay in support of the June 4 student movement. It was the same summer that I published an article in South China Morning Post in support of the decriminalization of homosexuality while recording the oral history of my grandmother's life in Shanghai in 1930s.
"Recently, Hong Kong is kind of chaotic," said my mom matter-of-factly on Facebook chat with my son and me just yesterday night.  It was my mom's first time admitting that Hong Kong was unstable. She has lived there for seven decades and have set her heart there, but even she admitted that something wasn't right. Seeing the mutual violence of police against protesters and protesters against police has brought a profound sadness to me, who has always known Hong Kong to be a safe and peaceful place since I was born there in the 70s. In fact, I was just in Hong Kong with my son a couple of months ago. We left literally a week before the first wave of the Extradition Bill protests.
Between 2005 and 2006, I made a personal documentary feature titled 0506HK about me exploring the possibility of moving back to Hong Kong. It was over a decade ago and I captured an early pro-democracy protest and march. Over the last decade, I was also serendipitously back at the beginning of the Umbrella Movement and right before the Extradition Bill protests. Whatever is happening today in Hong Kong has been happening for three decades. The yearning of democracy has always been there, even since the late 80s when Hong Kong people marched in support of the June 4 student movement.
I've been feeling helpless about Hong Kong all my life. I felt helpless since being a kid having to leave Hong Kong. I really wanted to stay… but it wouldn't have been possible. And now, I feel helpless seeing Hong Kong people fight against each other, i.e. police against protesters. And I also feel helpless about Hong Kong people fighting against China, their very own country.
When I was growing up in Hong Kong, I would constantly hear about refugees and illegal immigrants coming to Hong Kong for a better life. When I was about eleven, I was arguing with my mom's friend who said she came from China. She started ragging about how horrible life in China was… and even though I had never been there I would argue back and said it couldn't be that bad. She shut me up by screaming, "Communists were evil and did terrible things to my family."
The stereotype of  "A Can 阿燦" or "Mainland Boy 大陆仔," the illegal Mainland Chinese immigrant, was popularized by a Hong Kong TV series played by actor Liu Wai Hung. It was a gross stereotype, both comical and tragic, of an unsophisticated illegal Chinese immigrant who would do anything to make money in Hong Kong. This stereotype had essentialized Hong Kong people's view of Mainland Chinese for years until the early 90s when Mainland China turned the tables on Hong Kong. I must add that Hong Kong people didn't treat Vietnamese refugees any better. They locked them up in camps in poor conditions, awaiting them to be shipped off to the United States or Australia. Even as a kid, I could never understand why Hong Kong people treated our relatives in China or Vietnamese refugees so badly and with such unchallenged superiority.
For me, I totally understand the resentment of Hong Kong people against Mainland Chinese, an ironic combination of contempt and fear. How could I possibly be governed by those I was once superior to?
As for me, I didn't have a choice to leave Hong Kong. I didn't have a choice to immigrate to Canada. But I chose to be American. It was the first major decision I made after coming to Berkeley for college as an adult. And I fought to stay in America because I knew it would be better for me as artist to be in a democratic country.
Just over the weekend, our current president Donald Trump has mainstreamed racism by telling four citizens and congresswomen to "go back to your own country." Do I like or agree with my president? No. But I've chosen to be in America because I can protest and I can vote. I've chosen to be American because I want to have a voice in a dynamic and democratic country. In 0506HK, I explored not wanting to live in a place where the government could easily turn the switch on me anytime as an artist or citizen. Hong Kong, mon amour. It has been painful to leave my birthplace, a place almost like a country yet just a little short of a city in a democratic country.