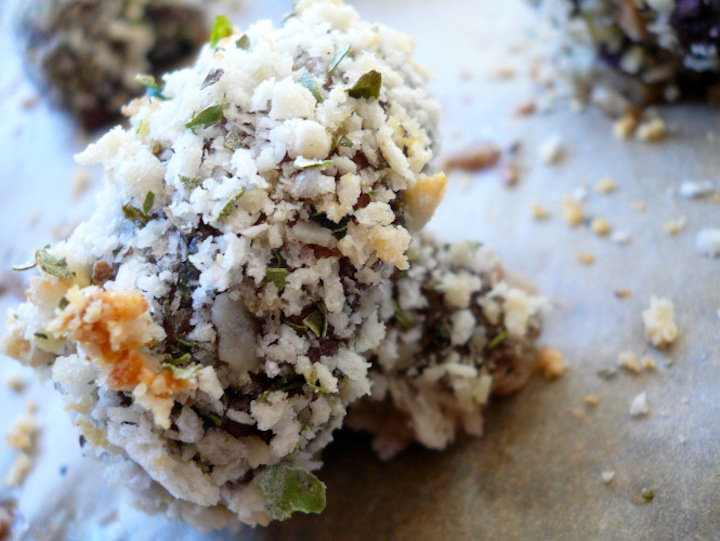 Hungry Empress Joan Chen made garlicky Parmesan baked baby Bella for the Super Bowl festivity: "I am usually left out of the Super Bowl festivities simply because I don't understand football. It has seemed an un-crossable cultural barrier for me as a Chinese woman.  While Peter cheers and curses, I'm either reading or taking a walk on the beautiful and deserted trails. I, along with many of the rest of the world will never understand the extent of the American Super Bowl mania.  Everyone is having a party today. I made the mistake by going shopping for grocery after lunch and the lines for the cashiers were so long that I left without my grocery.
There was a box of baby bella in the fridge and I decided to celebrate the excitement of the day by making a Super Bowl finger food with the mushrooms."
Get the recipe from Hungryempress.com and make it now!