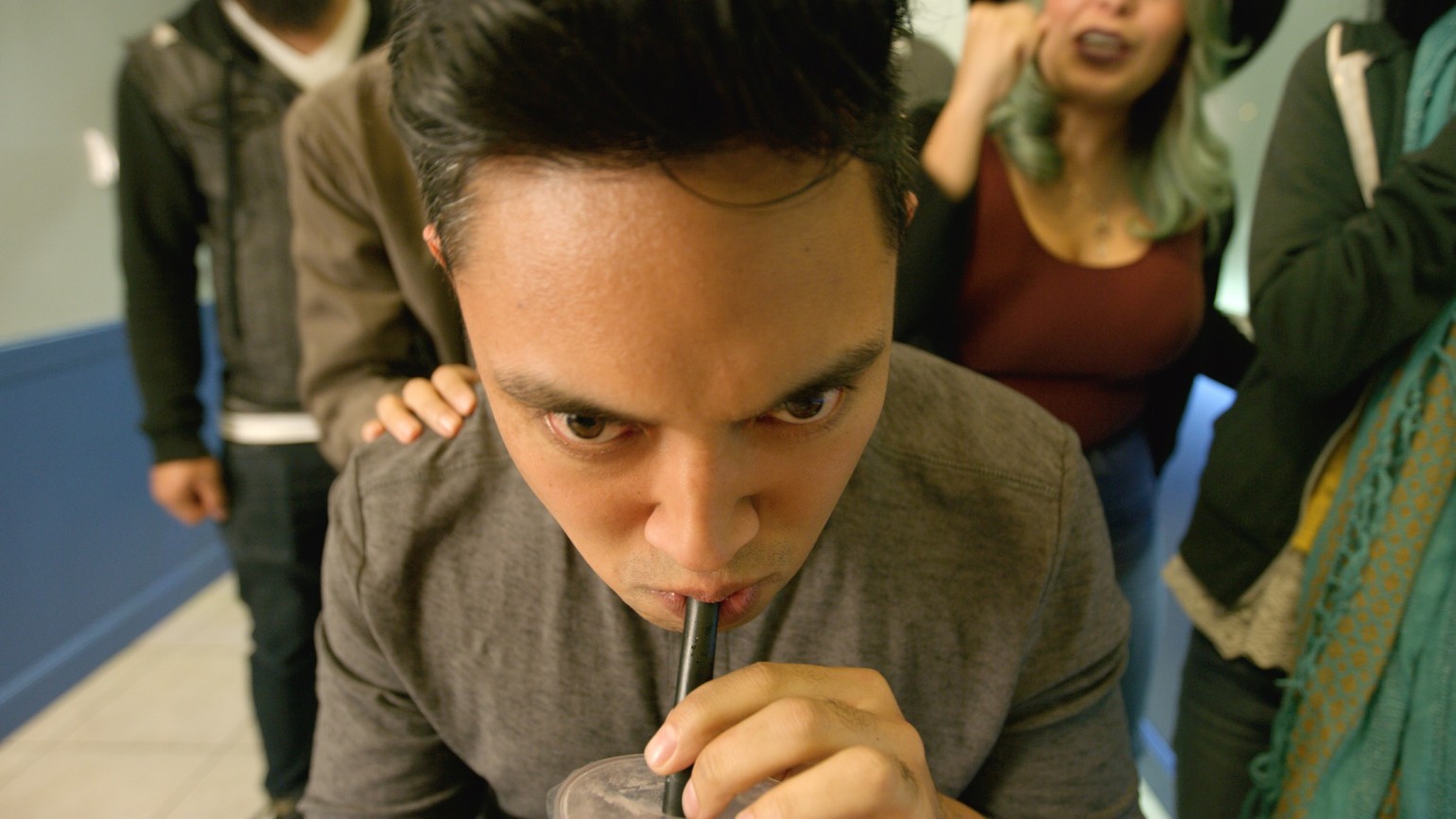 CHOPSO interviews Vince Cruz, the filmmaker behind the hiliarious short film, The Last Straw, which is currently streaming on CHOPSO.
C: Tell us what The Last Straw is about?
It's about a former champion brought out of retirement by his arch nemesis in a winner-take-all boba drinking competition in the spirit of 80's sports competition movies.
C: What was the inspiration for it?
I love boba and I wanted to do my own take on 80's sports competition movies plus I really wanted to do a montage. There's definite movie nods to Bloodsport and Rocky.
C: Do you like boba? If you do, what's your favorite boba spot?
I absolutely love boba, though I mostly stick to just milk teas these days.
I have quite a few favorite spots, but my top spots would be Labobatory which has unique takes on milk tea combinations and also happens to be where we filmed our climatic battle; and another is Milk+T which has build your own boba teas made with fresh ingredients.
C: What advice would you give to young filmmakers? Would that advice be different for Asian American filmmakers?
Just don't stop. If you keep creating, learning and collaborating, you will get better and stay inspired.
My advice would be the same for Asian American filmmakers with more emphasis on being yourself, finding your voice and supporting each other.
C: What are you working on now and how can people follow you?
For film, people can follow Cruzyadaddy Productions on Facebook & YouTube. My current projects include: A body-switch comedy short that I directed, 'The Coconut Chick' which is currently being submitted to film festivals and my latest and first sci-fi action short, 'Typical Ellie' which is in post production and will be screening soon.
I also regularly maintain my other YouTube channel, Slammarang! Which mainly features B-movie reviews from my alter ego, Jack Van Slamme.