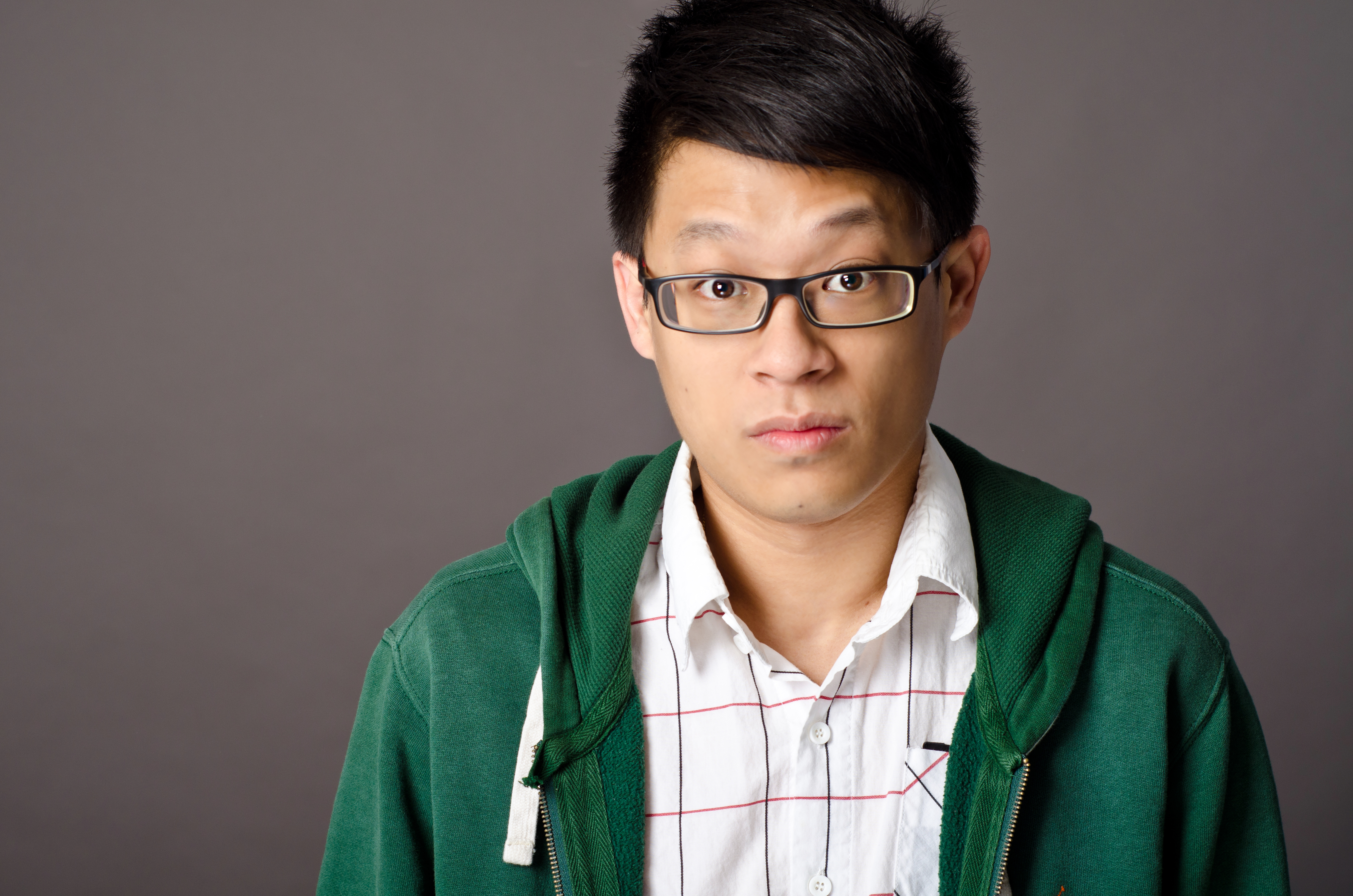 CHOPSO interviews Stanley Wong, the filmmaker behind Hand Fart and Sex Bell, is currently streaming on CHOPSO.
C: Why did you decide to become a filmmaker?
I was originally a computer engineering major. My freshman year of college was at Louisiana State University in 2005, the year of Hurricane Katrina. School was cancelled for two weeks, a tree landed on my car, and I had some time for self-reflection. I had just had a terrible first semester and I remember sitting in my Physics 101 class and wanting to just gouge my eyes out, thinking about hanging out with the same people from high school, playing more World of Warcraft, and taking 3.5 more years of classes I didn't enjoy. It was that moment when I realized that I just didn't want to do it anymore. I didn't have a childhood dream of making movies, but I knew I enjoyed storytelling, so I decided to switch my major to film and attend University of New Orleans, the only film school in the state. My parents weren't super happy with it.
C: Tell us about the shorts you have on CHOPSO
Hand Fart is a very serious short about a very stupid subject. The idea came about from me and my co-director/writer Travis Ashkenasy sitting around trying to come up with ideas and me just doing a fart sound with my hands out of boredom and him pretending that it was a really big deal. I guess the idea ballooned from there into us wondering how far we could take that dumb concept. It got accepted into the Armed with a Camera fellowship and ended up being the largest production I've ever done. I'm pretty happy with how far we actually went with it. We very much wanted to play with the lines of comedy and drama and designed it so that depending on the type of person watching it they could either buy into the heavy dramatic tone or see the weird dark comedy out of it. It confuses a lot of people and I love it.
Sex Bell was made for a AT&T 48 hour contest. It was a script written by Chris Lee, who I had worked with previously on a web series. Chris was trying to come up with a concept that we could both act in so she had the idea to create a character who could morph between male and female, to see how their interactions with the world would change. We almost didn't enter at all, because I'd done 48 hour film challenges in the past and had been underwhelmed with the product that we ultimately make. But last minute I just decided to go for it and we ended up cranking out this movie. It was a grueling process and I slept maybe two hours, but we actually won the competition. For 48 hours, I think the movie is not half bad too.
C: Tell us your favorite part about the making of these films
For Hand Fart, I was amazed at how efficient everything was. We had to shoot the entire short within a 12 hour window at this hospital set or we would be charged for another day and that wasn't something we could afford. Things were going really well until we got to the special effects shot of the blood and guts hitting the cat poster. The production designer made some gross mixture of bread, strawberry syrup, and food coloring and every take he threw it and kept missing the poster and hitting the walls. So we'd have to clean it up, get more blood mixed up, and get everything set again so it would be like ten minutes before we could go again. After four tries we were starting to get over schedule and I was really hoping he could get just some of it to hit the cat poster. On the fifth try he managed to hit the very corner of the poster and we all cheered and went nuts and moved on. It actually didn't look great and we had to add more blood in post. Probably should have just done it in the first place. Sometimes fixing it in post is a good thing.
On Sex Bell, there's a scene that we shot in a metro station. The original scripted scene called for us to be on an actual train, but after going down there with a handful of cast and crew and seeing how busy the train was we quickly realized that idea wouldn't work. So we changed it up and decided to just shoot it on a bench in the station. As we're shooting a cop approaches and we hid our camera and equipment and he kind of just hung around staring at us. We literally thought we were just going to get caught. Then he started slowly approaching us and asked if we had seen a guy walking around with a trash can and we pointed him in the other direction. Once he turned the corner we finished up the scene and ran out of there. Right on schedule.
C: Did your parents see them? What did they think about them?
In general my movies are a little odd so my parents don't tend to like my stuff. They haven't seen Sex Bell yet, but it's a pretty easy watch so I imagine my mom would like it. My dad watched Hand Fart and asked me why I would make something like that and said it didn't make sense to him. All I could tell him is "Why not?"
C: What advice would you give to other Asian American filmmakers?
One thing that I've really been embracing lately is trying to make something that only I could make. I feel like a lot of people fall into the trap of just recreating the things that they liked seeing on TV or in theaters. I think if you're starting out that's a good practice so you can see the work that goes into recreating something, but when it comes to breaking out and making your mark you can't really get by just making a low budget version of something people have already seen. I think when you're about to make your next movie, story, or whatever you should be asking yourself what makes my idea worth seeing over what's already out there?  I recently heard a quote from prominent bacon maker Allan Benton on Mind of a Chef. He said "If you're playing someone else's game, you've already lost."
What are you working on now and how can people keep up with what you are doing?
I have a handful of things that are in development. I finished a comedy pilot earlier in the year with Travis Ashkenasy and Desmond Chiam called Movieland that takes place in a world where movies are just events that happen in real life and we follow the side characters in those stories as they try to become main characters in their own stories. I recently finished writing a feature film called The Causeway with Patrick Dorsey about a group crossing the longest bridge in the world to escape a zombie infested New Orleans. I'm also in the process of writing an experimental short on the topic of online dating that'll also play with the lines of comedy/drama. I like to play mix genres and tones unexpectedly; where Hand Fart was a comedic idea done in a stark dramatic tone, this short will be a dramatic idea done with a comedic tone.
You can follow my shenanigans on my Twitter/Instagram or my website, which has a blog that no one reads.