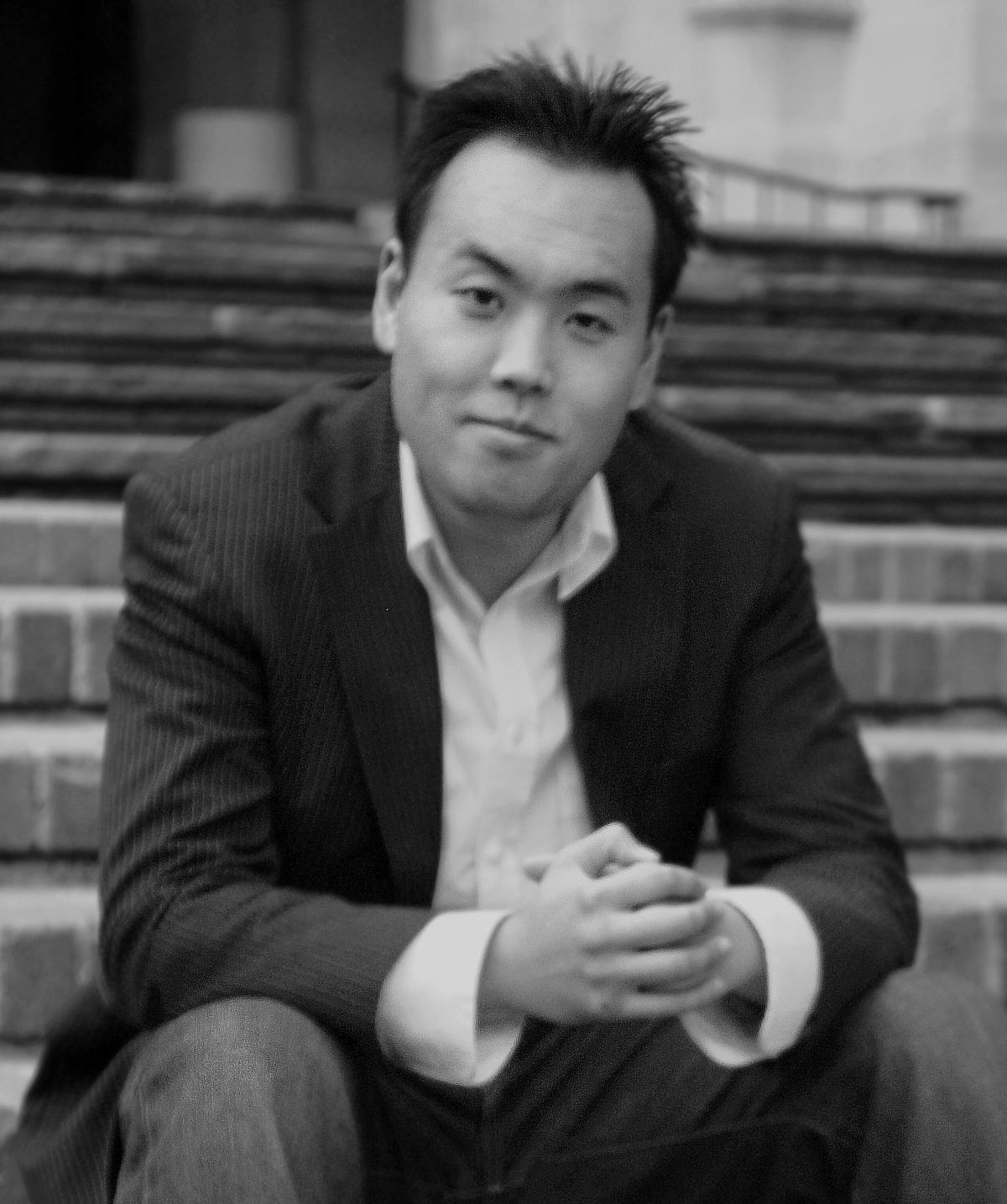 CHOPSO interviews Timothy Tau, the writer, director and producer behind the festival short film, Keye Luke, which is currently streaming on CHOPSO.
C: Tell us about your project.
Keye Luke is a short film bio-pic about pioneering Asian American actor Keye Luke, who played the first Kato in the 1940s Green Hornet and was also known for being the "Number One Son", Lee Chan, in the Charlie Chan films. Later on in his career, he was known for playing the blind Master Po on Kung Fu, the shopkeeper Mr. Wing in Gremlins, and various other roles on many TV shows such as Miami Vice, Star Trek, MacGyver, Magnum P.I., Remington Steele, Perry Mason, Hawaii Five-O, M*A*S*H – you name it, he was on it. He also did a lot of voice-over work (e.g. voicing Brak in Space Ghost and finally Charlie Chan in the animated Charlie Chan and The Amazing Chan Clan to make his career come full-circle), just like the actor who portrays him, Feodor Chin (who also does a lot of voice work in games and animated series, most notably voicing Zenyatta in the Blizzard game Overwatch). Feodor and Keye also have similar auras and voices – hence why I cast him as a young Keye Luke and also why the short film focuses on Keye's earlier life and career.
C: Why did you decide to do a project about Keye Luke?
I wanted to do a project on Keye Luke because he was the closest thing to an Asian American "leading man" in the 1930s-50s. Ed Moy initially approached me with a short script story he wrote about Keye Luke, and after doing further research on Keye Luke's career (and realizing he played the first Kato in the 1940s Green Hornet decades before Bruce Lee) I realized he had a truly unique and fascinating life story – actually initially starting out as an artist and painter that eventually fell into acting, almost entirely by accident. Also, unlike many Asian American actors at the time (e.g. Sessue Hayakawa, Anna May Wong, Philip Ahn) who were cast as villains, exotic dragon ladies or enemy Japanese soldiers, Keye was cast as a protagonist, often as a detective, doctor, lawyer, etc. Even though observers may be critical of his roles being a second-fiddle "sidekick" or "servant" to lead heroes (e.g. Kato in the Green Hornet films and Lee Chan in the Charlie Chan films), the fact he played protagonist roles alone was groundbreaking in its own right. Particularly because he was cast as the 1940s Kato in the Green Hornet, I view his early career as almost a prototype to that of Bruce Lee decades later: maybe the extrapolation of what Keye started in the 1940s as being an Asian American "leading man" Bruce was trying to ultimately achieve in Hollywood during his era. Bruce's work and efforts towards achieving this ambitious goal was also maybe something that Keye Luke was able to forge a path for during his life and career.
C: Why do you think it is important to learn about Asian American entertainment history?
As Asian American artists, writers, actors and filmmakers, we cannot truly forge the future without understanding our past. Many of the problems Asian American creatives face today (e.g. whitewashing, yellowface, typecasting and general race-based discrimination) existed even back in Keye Luke's day (as well as Sessue Hayaka/Anna May Wong/Philip Ahn's time as well). You would think Hollywood would change in this respect, but things have remained exactly the same nearly a century ago! I believe in terms of age and maturity, Asian American cinema as a whole is in a relatively early stage (compared to say, African American cinema, which is recently undergoing a renaissance). For example, we are just now, in the years 2016-2017, starting to see breakthroughs in TV (shows like Fresh Off The Boat, Andi Mack, Master of None, Dr. Ken, Into The Badlands, Make It Pop!), slight progress in film (e.g. actors like Ed Skrein taking a stand against whitewashing) and advances in the many new forms of media that are or have been developing in the horizon (Youtube, Netflix, Hulu). That is why I feel being able to truly understand the history of Asian American cinema is crucial in blazing a trail for the future, because we keep on seeing the same obstacles occurring, over and over again. We just need to realize that we have the knowledge and power to overcome those obstacles by studying our past and our history.
C: What advice would you give to a young Asian American filmmaker?
My advice is to really not be afraid to take chances and put yourself out there, even when you fear that people will criticize your work, or will think that it is horrible or sucks. I always tell filmmakers who are hesitant to show, share or promote their films about Ed Wood (and to watch Tim Burton's 1995 film of the same name) whenever they start to get their doubts about believing in their own work. Because if you yourself don't believe in your own projects, who else will? Ed Wood was a guy who was considered "the worst director that ever lived." But did that stop him pursuing filmmaking with a burning passion? No. All the rejection, all the hate, all the poor reviews – it fueled him even further. And now he lives on today, as timeless a legend in movie history. Same for maybe Tommy Wiseau and The Room – and James Franco's upcoming film The Disaster Artist (e.g. why that film even got made). At the end of the day, it doesn't matter if one project is not well-received. Make another, and another. And then another. You'll get better. I think this approach is especially important for Asian American filmmakers, because as I mentioned previously, Asian American cinema is in its relative infancy – that is why we need every filmmaker in our ranks to just go out there onto the front lines and create art. That is the only way we will raise the bar.
C: What are you working on now and how can people keep up with what you are doing?
I am currently working on a trilogy of feature films about Vincent Chin and the legal cases that resulted after his murder, which historically is important because it was the very first time that civil rights were asserted for Asian Americans. I am also a litigation attorney and former federal judicial law clerk, so I feel as if the path of my life led me to make this project, and make it right. By virtue of being a lawyer with an in-depth understanding of the federal judiciary, I feel that I am also the only filmmaker who will be able to do the material justice (in all senses of that word). I've been researching the subject for years (including talking to various key individuals associated with the Vincent Chin case such as Helen Zia and also have their blessing to make the film) and have finally completed a rough draft of the first screenplay in the series, which covers Vincent's murder, Judge Kaufman's lenient sentencing (or I should say "fining") of Ron Ebens and Michael Nitz which enabled them to walk away free men without having to spend a day in jail, and the formation, as well as the rise, of the American Citizens for Justice. The second film will cover the first successful federal civil rights trial in Michigan, the U.S. Court of Appeals for the Sixth Circuit decision that ordered a retrial, and the second unsuccessful federal retrial in Cincinnati, Ohio that acquitted Ebens of all charges. The third and final film will cover the settlement of a Michigan state civil case and the efforts of an Asian American legal team in Nevada (and California) to collect the settlement funds from Ebens, and will alternate back and forth between Ebens' life in modern day and flashbacks of Vincent's life, with his father, David Chin (who passed away close to when he did) as well as mother, Lily Chin.