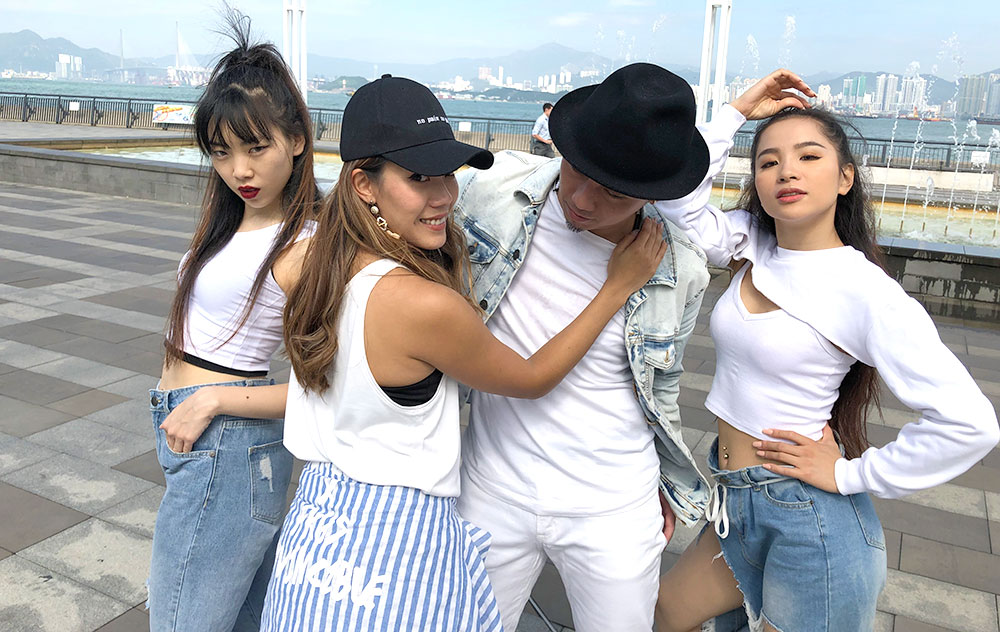 As an amateur dancer from Los Angeles, I take hip hop classes everywhere I travel. I feel it's a good way to learn about local culture and also how the locals interpret and share global pop culture. Since I grew up in Hong Kong, I was particularly keen on exploring the hip hop dance scene there. Visiting my mom last year, I finally found a Jazz Funk teacher named Kabo at Infinity Dance Studio whom I love taking classes with. Just a month ago or so, I was back in Hong Kong taking her class where she was choreographing to the song "Kiss and Make Up" by Dua Lipa and BLACKPINK.
I told her I was a fan of her work and we started chatting. I said I was a filmmaker and she asked me if I could shoot dance videos. Of course! So on a day before I left for Los Angeles, we got together at a park and shot a dance video. Kabo brought three of her dancer friends and I brought my videographer / journalist friend Andrew Lang to shoot the video.
It was just such a treat to be a filmmaker who could just pick up a camera and collaborate with a local choreographer. We did everything guerrilla style and had a fantastic time!