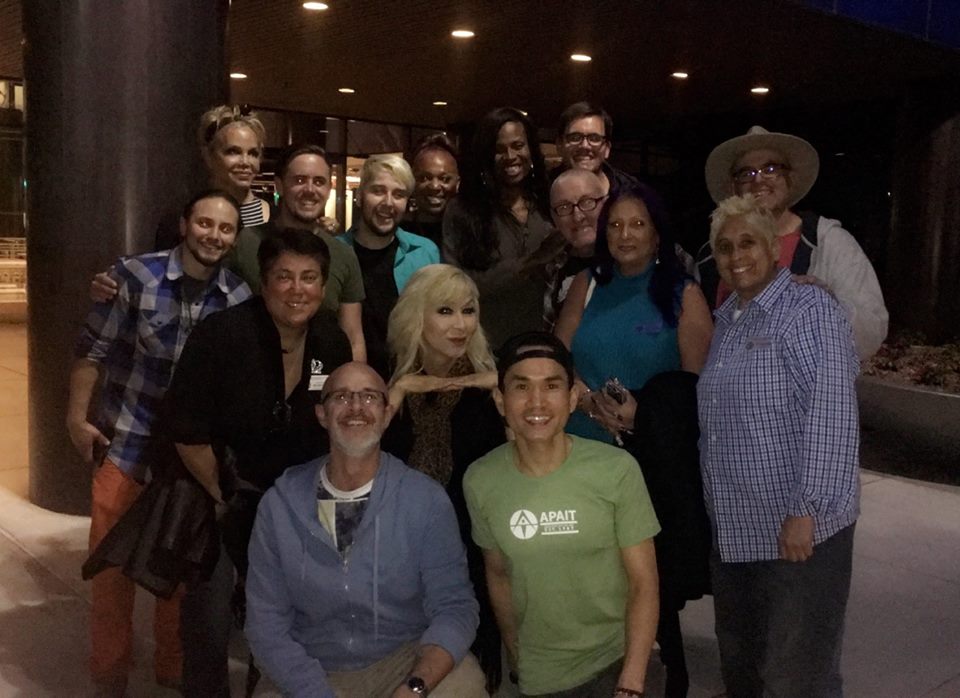 Christopher Street West Association Inc., a 47-year-old non-profit organization in Los Angeles, who organizes the annual Los Angeles Pride parade and festival has been lit on fire as #notourpride activists organize to boycott this year's LA Pride for raising its daily entry price of the festival to $35 and re-branding the event into a "music festival" now being nicknamed as "Gaychella."
Read a detailed article on the nitty gritty politics on Wehoville.com.
On May 16, 2016, several #notourpride activists including Peter Cruz of APAIT, Bamby Salcedo of Translatina Coalition and James Gilliam of ACLU of Southern California spoke out on the issues against this year's LA Pride and CSW the organization that tried to rebrand the annual historical festival.
At the start of the meeting's public comments, APAIT's Peter Cruz expressed #notourpride's discontents with this year's pride followed by CSW's Chris Classen defending their arbitrary decisions in the name of of "thousands of moving part" and the need to make "thousands of decisions" every year.
Watch the excerpt below that contains moving pleas from the diverse community representatives who are pushing for changes upon both LA pride and CSW:
CSW board member Andy Soccer reminds everyone that the non-profit's bylaws to-this-date still state that its primary purpose is to "promote the public education and public awareness of the personal rights and civil liberties of the gay community and to study the nature of the gay community as its relation to non-gay community and to engage in activity therefore." So has CSW strayed from its mission by raising its ticket price to exclude less privileged LGBTQ communities and turning its festival into a profit-making music festival?
Apopolis has made and released a video interviewing an essential selection of #notourpride activists who started the movement.
Even though the LGBTQ movement has gone mainstream and gay life has not been as "challenging" as a decade or two ago, 2016 is the perfect year to be politically active and push for further diversity and awareness in America.
I've started a petition on Change.org to support #notourpride and to put pride and inclusiveness back into the only pride festival of the city I live in: