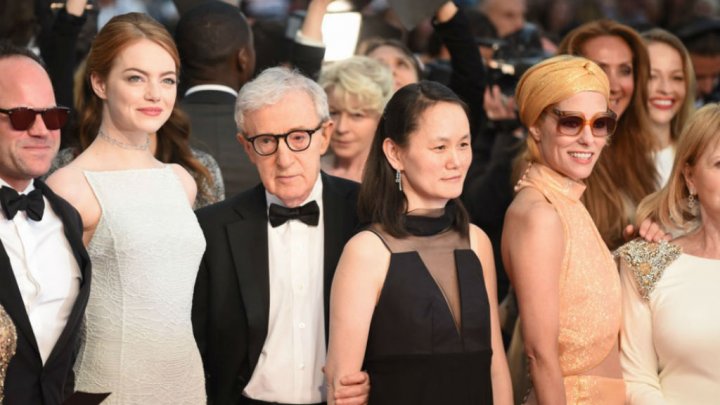 Apparently, with a powerful publicist, you can get away with child molestation and sex abuse allegations. At Cannes, the Hollywood Reporter was banned from an event featuring Woody Allen, whose new film opened the festival this year, after THR published a guest column by Allen's son Ronan Farrow calling the media out for ignoring sexual assault allegations against Allen, his own father.
Ronan wrote, "Being in the media as my sister's story made headlines, and Woody Allen's PR engine revved into action, gave me a window into just how potent the pressure can be to take the easy way out. Every day, colleagues at news organizations forwarded me the emails blasted out by Allen's powerful publicist, who had years earlier orchestrated a robust publicity campaign to validate my father's sexual relationship with another one of my siblings…"
"I believe my sister. This was always true as a brother who trusted her, and, even at 5 years old, was troubled by our father's strange behavior around her: climbing into her bed in the middle of the night, forcing her to suck his thumb — behavior that had prompted him to enter into therapy focused on his inappropriate conduct with children prior to the allegations." concluded Ronan.
What does it say about our culture that we can revere a celebrated artist even though he is a truly morally reprehensible character? Apparently, the tip is that with a powerful publicist you can get away with a lot, even with marrying your adopted child and abusing your own daughter.