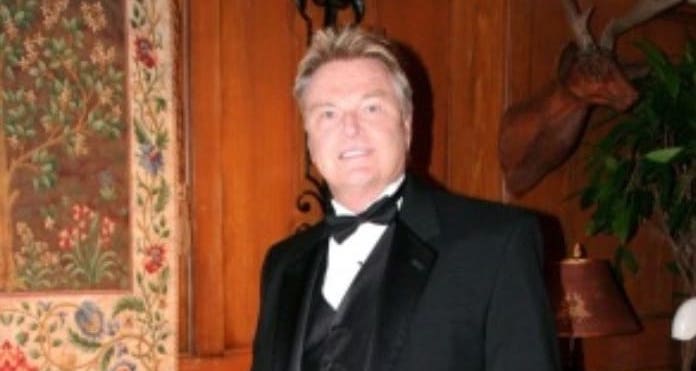 Last Thursday, I was driving my 3-year-old son to preschool around 7 am listening to NPR news as usual. I heard an interview with a USC reporter talking about a doctor who has allegedly abused 48 men on campus. And their stories sounded like my experience with a doctor at UCLA. When I heard that the same doctor also worked at UCLA for 20 years before USC and his name "Dennis Kelly," I felt an electricity passing through my body from the radio. Dennis Kelly was the same Dr. Kelly I saw at UCLA when I was an MFA student at UCLA School of Film, Theater and Television.
In Fall of 1993, I arrived at UCLA film school fresh out of graduating from Yale. I saw Dr. Kelly for the first time in 1994 and I was 23. Even today, I tend not to see a doctor unless I have an extended flu, cough or illness. And I saw Dr. Kelly for the first time because of something like that.
It was also my first time using UCLA Student Health in 1994. I remember meeting Dr. Kelly who insisted on giving me an anal exam. I remember asking him why I needed an anal exam as I had never had one before and… told him I didn't feel I needed one. After my questioning, he still insisted on giving me an anal exam. He had me take off my pants and lie on my stomach on his table, and shoved his gloved finger into me. I remember the experience lasted at least a few minutes while his finger was probing inside me and it was long and uncomfortable.
At that time, I had a close friend who was a psychiatric intern at UCLA and I told him about my experience. "Maybe your doctor was just being thorough (doing the anal exam.) I doubt he was malicious," said my friend. Because my friend was also a doctor, I trusted him and left my traumatic experience aside until I had to see Dr. Kelly again.
I remember I was sick again in 1996 and had to make an appointment at UCLA Student Health. When the receptionist told me I had to see Dr. Kelly, I remember asking if I could see someone else but she said that there was no one else available at the time I needed to see a doctor.
I remember it was during an afternoon close to lunchtime and I had a fever when I entered Dr. Kelly's office the second time. I was also surprised there was an acquaintance I knew in the office, a fellow gay Asian undergrad whom I met at MAHU, the gay Asian support group at UCLA.
Dr. Kelly asked if his assistant / intern could stay in the room and watch him examine me. Immediately I felt weird and I told him "No." Grudgingly, Dr. Kelly sent my acquaintance outside. He asked me why I didn't want him to be in the room and I told him that we were in the same Asian American support group.
I remember Dr. Kelly said something dismissive in the vein of "Oh, really?" and proceeded to give me another anal exam. I protested again and asked why it was necessary. He said something like I hadn't seen you for two years so it was necessary. And he gave me another uncomfortable and probing anal exam that made me feel like being felt up.
I had a boyfriend, Steven, at that time and I told him about it. He didn't have any experience with UCLA Student Health and just listened. Since 1996, I hadn't thought about those two experiences, which were my most traumatic medical experiences ever, until I heard the other victims' stories on NPR and the name of "Dennis Kelly."
After my second experience with Dr. Kelly, I left UCLA Student Health, got my own health insurance and started seeing an in-network female general practitioner in Larchmont Village because I didn't want to see Dr. Kelly again.
That day, last Thursday, I called the reporter up on NPR and told him my experience. He told me I was the first person to break from the UCLA side and that Dr. Kelly had left UCLA with an undisclosed settlement. UCLA and Dr. Kelly had also signed an NDA upon his exit, and UCLA had barred him from working on any UC campus after.
My intention of speaking out is to offer testimony in support of the 48 men who are suing USC and Dennis Kelly and to prevent Dr. Kelly from abusing more victims.
I have also been having insomnia since hearing about Dr. Kelly last Thursday morning. By writing this, I hope to integrate my traumatic experience back into my narrative and feel better.