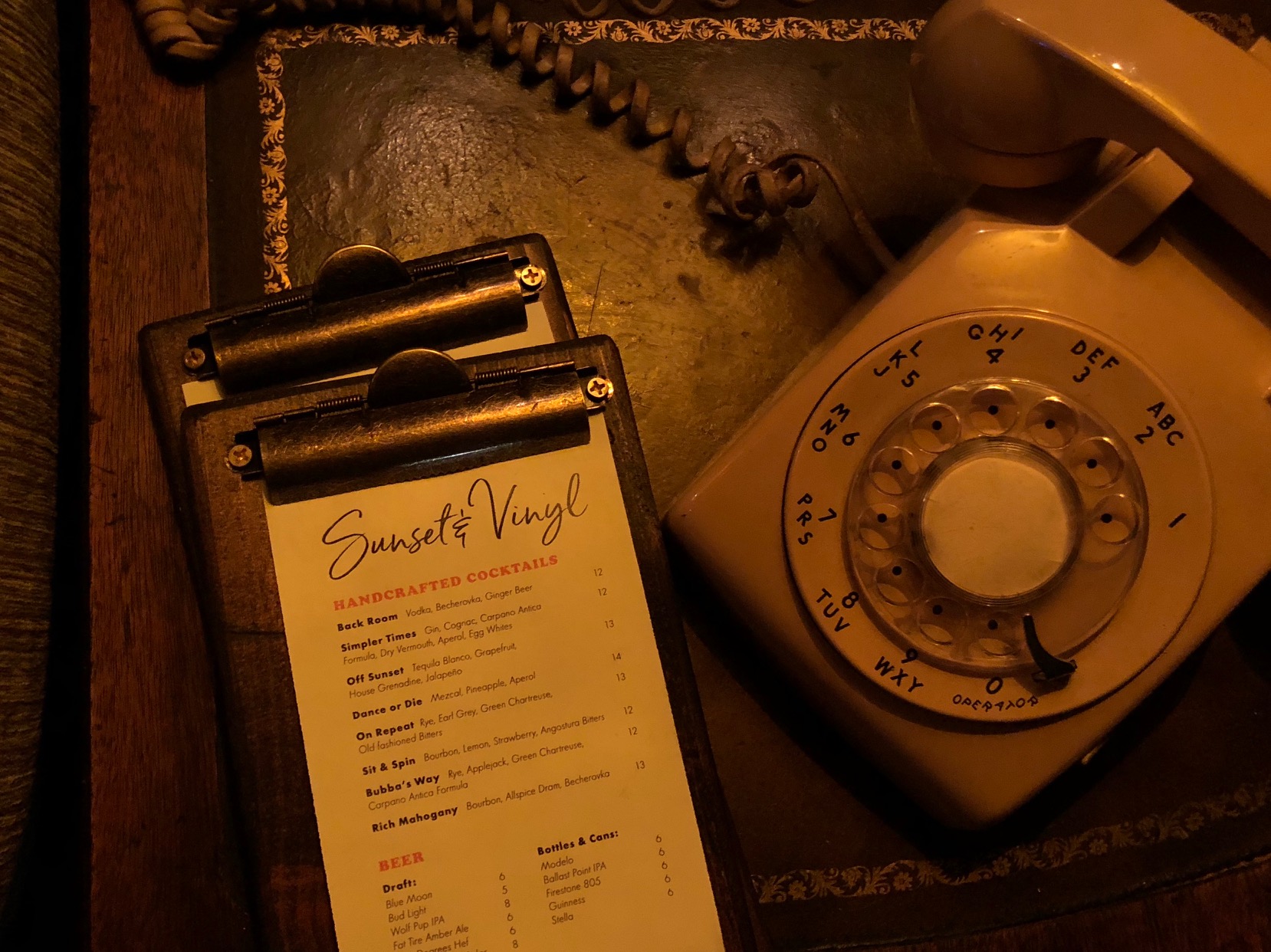 Speakeasies and secret bars are all the rage in Los Angeles right now. Back in the time of Prohibition, we went to such places for the liquor. Way past the millennium in 2017, what motivates us to go to these places in a bustling city a step short of Blade Runner? Could it be style… or perhaps intimacy we urbanites crave at the heart of re-watching every Sex and the City episode?
Do you have a speakeasy complex living in the city of angels?
So happened that my neighbor heard about Sunset and Vinyl, a new speakeasy just opened upstairs in the 800 Degrees Pizzeria that took over the dead space previously, in the 80s, occupied by Hollywood's famed Schwab's Pharmacy. After the latest apartments were erected at Sunset and Vine, several failed eateries had occupied that dead zone with little success.
I do appreciate the name "Sunset and Vinyl" because it reminds us that Hollywood wasn't just about motion pictures. It was also about records and music too. Remember Columbia Records? And Capitol Records is still just around the corner.
My friend brought me over around 7 pm to the "media night" of this speakeasy Sunset and Vinyl, the secretive upstairs bar within 800 Degrees Pizzeria.
The space is small but intimate with Holllywoodish bartenders serving a herd of foodie bloggers and industry colleagues. I bumped into the same fugly influencer who almost made me puke right before my friend shoved a fragrant cocktail into my manicured hand.
And they were serving some tasty hor d'ouevres from sliders to chicken croquettes. It's L.A. Shut up and drink when they serve you cocktails made with premium liquor.
And then you can stuff your face with gourmet pizza downstairs.
Brilliant? It's worth a drink if you're in Hollywood after an overpriced dinner at Musso & Frank. Why not? New Hollywood might just obliterate Old Hollywood for all I care.