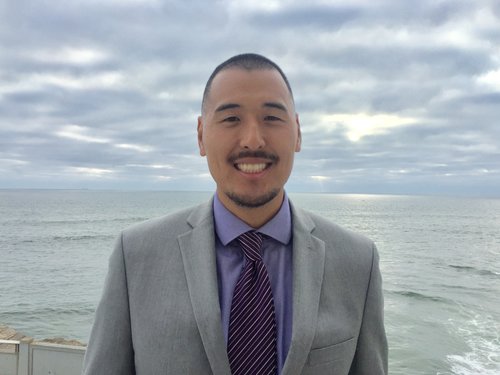 CHOPSO interviews Asian American Voice producer and host  B.J. Kang. The podcast is now streaming on CHOPSO.
C: Why did you start the Asian American Voice?
I started the Asian American voice because I noticed that many Asian-Americans were unhappy in their job and career paths. Many Asian-Americans have similar societal and parental pressures of having to fit a stereotypical model of what educational and career success is. By interviewing Asian-Americans that have gone the non-traditional career path and have followed their passions, my hope is to inspire other Asian-Americans stuck in a career they dislike to hear inspiring stories of others that have followed their heart and intuition.
C: Besides my episode of course, what are some of your favorite podcast episodes?
Yours of course Koji! Here are some others:
Episode 31 How to Launch a Consulting or Coaching business with Mike Kim. Mike is very transparent about how he was able to grow his podcast audience and online following. His honesty and experience made his episode one of my favorites.
Episode 20 Saving Dogs from Torture in Asia with Marc Ching. I am a dog lover. Marc is a courageous man who risks his life to save dogs that don't have a voice. Marc gets very emotional about the impact his rescue missions have been for him and his family.
Episode 14 Being Seen in Business and Life with Lynn Chen. Lynn opens up about her battle with eating disorders and journey in being an actor and podcast host.
C: What's the best piece of advice you learned on the podcast?
My best piece of advice I learned on the podcast is that we as humans are wired very similarly. We have struggles, fears, blocks in following our dreams and passions. The people that create things in the world are the ones that feel the fear, resistance but do it anyway.
C: What are some of your favorite podcasts in general?
Smart Passive Income with Pat Flynn
School of Greatness with Lewis Howes
Social Media Marketing with Michael Stelzner
The Mental Illness Happy Hour
C: What are you up to now?
My business partner and I started a Social Media Marketing Agency that helps small businesses grow their online brand presence and generate more sales. HighPeakSocial.com.