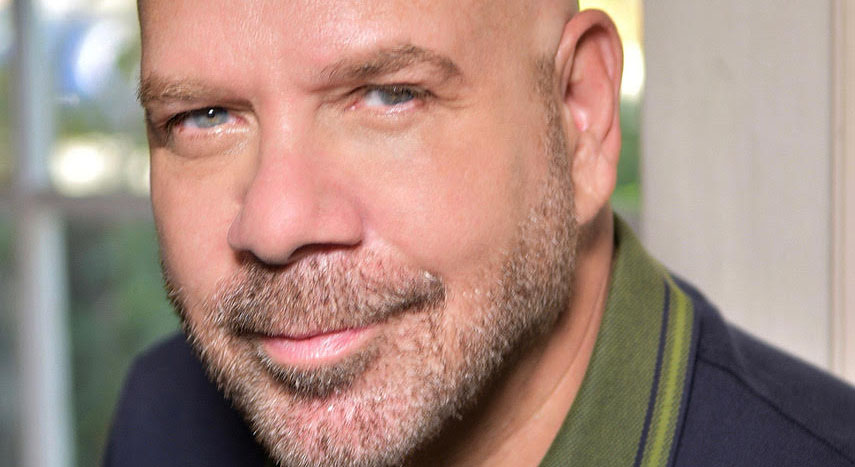 Since I began writing about film, I"ve been tracking Jason Stuart's career as a comedian and actor. Not only has he appeared in iconic movies from Kindergarten Cop to The Birth of a Nation, he is a pioneering gay stand up comedian. Most recently, he has co-starred and created a new web series titled Smothered that is now streaming on Amazon Prime. I've decided to take the opportunity and interview him for CHOPSO.
Why did you become an actor or comedian? What was the first thing you did?
JS: I was cast in a comedy series, "Life & Times Of Eddie Roberts". My brother and I were on our way to a family dinner and he picked me because at the time I did not have a car at the time. My car would always drive backwards Lol. I asked him if we stop off at the this office building so I could drop picture & resume to a agent I wanted to worked with me. He refused to wait in the car and went to a resturant to have a cold drink. He met a writer at the counter and sitting next to him was a TV writer and he asked who he was waiting for? He said "my brother the actor" and got his card. (Remember business cards?) I kept in touch with him and he told me his sister was producing a new comedy series and he might be able to get me an audition. I got one and got the part! Playing a valley dude who was a ping pong player in high school who gets high smoking pot. It was a 4 scenes! I thought this is going happen al the time. Well it took 3 more years to get another part!
2) What is the most precious experience for you as an actor that you'd hold onto forever? My work on the film "The Birth of A Nation" as a white, heterosexual christian plantation owner in 1831. And me doing a Jewish, gay liberal it was a miracle. I had 8 scenes and was not cut which was a miracle and a big success in the industry. It also told the story of black slave Nat Turner who fought the white plantation owner and was told by the African American point of you. It changed me as an actor and as a human being to be invited to work with these talented and success people. I will be forever grateful to be apart of it.
How did you get started in Hollywood?
JS: I started on in the theatre doing school plays, community theatre. I got cast in a play called SANTA CLAUSE FOR PRESIDENT in the title role.I was a big I LOVE LUCY fan. I loved the episodes where she was pregnant. So, I wore a fat suit and played the who role as if I was Lucy pregnant. I got all these laughs and the director said, "Your hooked, aren't you". I said "Yes" and that was that. I never turned back. All these stories and more are in my autobiography SHUT UP, I'M TALKING! Subtitled: Coming out in Hollywood and Making it to the middle. Available on Amazon and thru the CCB Publishing.
Why did you decide to make "Smothered?"
JS: Mitch Hara called me and said we fight and disagree funny. Wanna do a series where we go to therapy and rip each other apart. I said maybe and he hooked us up with this wonderful director Terri Hanauer and I fell in love with her a director. She really got the best of us and put up with our craziness and it really worked!
Can you talk more about the distribution process from Youtube to Amazon for "Smothered?"
JS: The show got a big positive response from fans on YouTube and was picked up by Amazon Prime last week. Soon it will also be on REVRY, which will release it on a lot of other platforms like ROKU, AppleTV, SAMSUM TV, AT&T and Comcast soon. The show it a core with people who feel stuck in a relationship with someone they would not be caught dead with!
Let's talk a little about aging. As you and I are not spring chickens, what keeps you continue to realize your passion and not give up as an artist?
JS: I love being an actor and playing different roles. So I go where the love and support is. Being a stand up is another story. Its like quick fast sex. Sometimes its great other times it's not so easy. Not talking about the audience which is great. Its the bookers who want a different kinda comedy these days. We in the biz call it alternative comedy. I call it performance art. I like both as an audience. But as a comic I was taught to go for the laughs.  I'm old school in that way. Acting is different, it has a beginning, middle and end. You get to work with other people. Comedy is very singular. I still love what it has done for me in my career but not sure where the future will be with this pandemic. We will see …. 
What are you most excited about next?
JS: The idea of working with talented people who are on my bucket list, Spike Lee, Marielle Heller, Quentin Tarantino, Martin Scorsese, Ava DuVenary, Sam Mendes, Catherine Hardwick, Jane Champion, Guillermo Del Tora, Jordan Peele, Greta Gerwig, Lulu Wang, Patty Jenkins, Sofia Coppola, Rob Reiner and so many more …. Make sure these names are tagged I want them all to know I waiting to hear from them.
Give one advice to yourself when you first started off as an artist.
JS: Well I quote Barbra Streisand. I'm not sure its the exact story but this was what I got out of it. She was asked to meet with a friends niece who wanted to be an actress. The young girl asked Barbra, "Should I be an actress?" Barbra said "no", the girl said "why?". Barbra said "If you have to ask…". I believe it must be a need and part of your DNA. Otherwise do as a hobby and when it feels good. But for a living, I don't think it will work out for you.