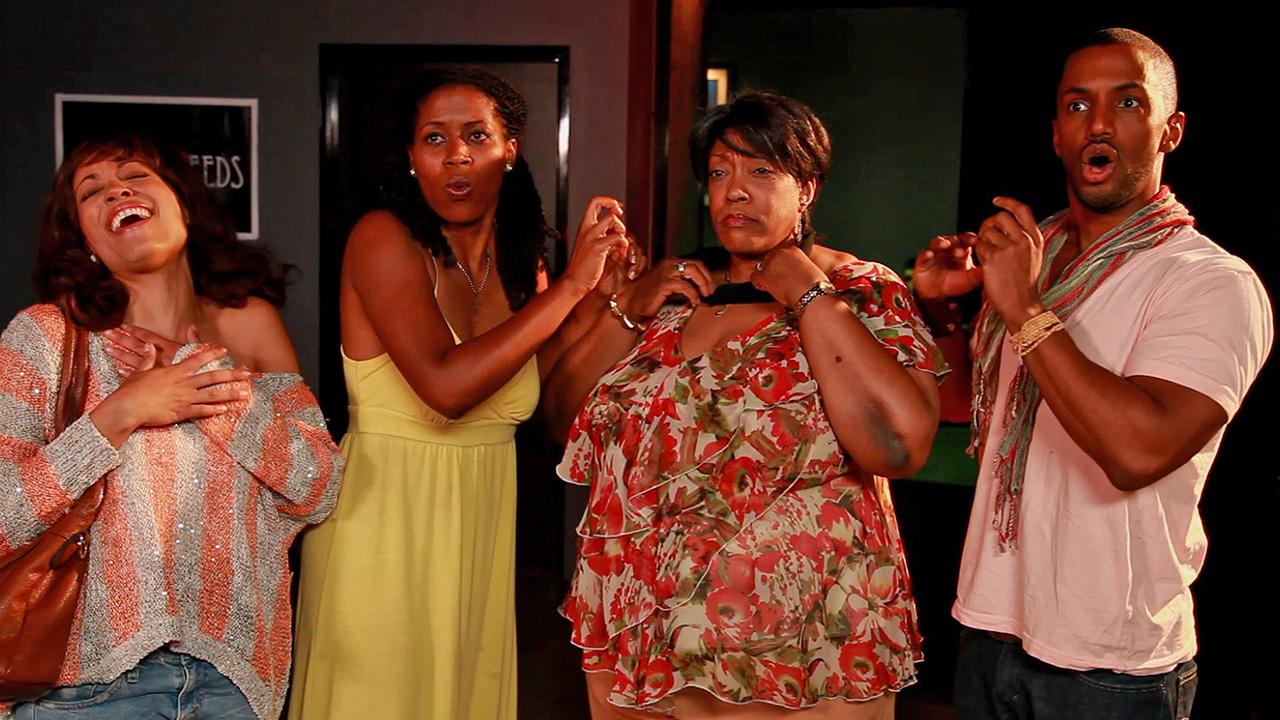 In its initial festival run, "Secrets & Toys" world premiered at Outfest Fusion, played at the Pan African Film Festival and went on to win four awards in its festival run, winning Best Short Film at the 2014 Dinah Film Festival, Audience Award and Jury Award in the Short Film Category at the 2014 Miami Gay and Lesbian Film Festival, and OutHereandNow Audience Award at the Kansas City LGBT Film Festival.
"It's really the little short film that could!" exclaimed director Quentin Lee. "I'm really glad to have supported writer/actress Dalila Ali Rajah to realize her vision. I signed onto the film immediately after reading the script and having the opportunity to openly celebrate the LGBTQ identity and BDSM in the African American community. #blacklivesmatter indeed!"
The short film can now be viewed worldwide for free on One More Lesbian channel on Youtube:
How did you find out and how do you feel?
QL: The actress, writer and producer Dalila Ali Rajah sent me a message on Instagram yesterday saying that the short has hit a million views on One More Lesbian. So I checked it out. But I'm not surprised as it was a hit at the festivals. It really speaks to the film's target audience, lesbians and lesbians of color. I feel quite accomplished having done that being a director of color and LGBTQ.
When did you make it and how did it happen?
QL: It must have been like around 2013 when Dalila first approached me to make the film. She raised some money like around three grand before and the original director was Cheryl Dunye who didn't end up doing it. I told her let's just make it for whatever money she had and I would work with her within her budget. I knew it was really a labor of love. The cast and crew came together and we made it exactly for that budget. And then it went to a lot of film festivals and won four awards. It was funny being the only man and not black in some of the festival programs' Q&A sessions.
What was the process like directing the film on such a low budget?
QL: I'm used to it. I recently did a short film called "Snake Eaters" on Sham Shui Po, an area in Hong Kong devastated by protests, for zero dollars. Just an iPhone with my co-producer and star. And I recently did a web series that's becoming a feature titled Comisery also on no budget. I think it's empowering to make films on no budget so you can really realize your vision 100% the way you want.
What's Comisery about and how can people watch it?
QL: Comisery is a sci-fi comedy web series and feature told entirely in web chat sessions about five Asian American friends discovering and trying to stop an alien invasion during COVID now. It's one of the funnest and most freeing experience ever in filmmaking. You can watch the episodes on Facebook or wait for the feature to come out via comisery.tv.
What would be one advice you give to young filmmakers?
QL: Don't wait for people to give you a chance. Just do it!
# # #