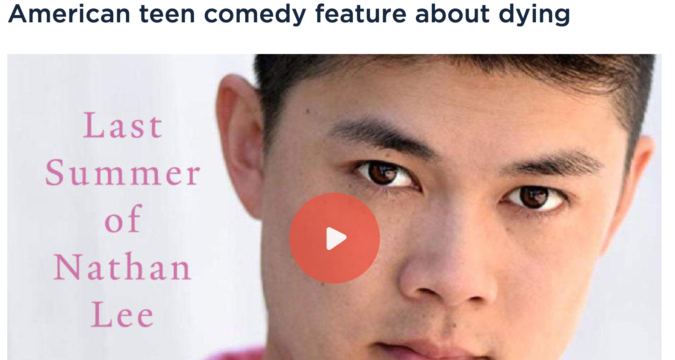 Last Thursday, when I was e-mailing my friends to vouch for me on my Wefunder campaign, an effort to raise equity for financing my ultra low budget indie feature Last Summer of Nathan Lee before I live the campaign to the public, my friend Terence Chang, famed producer of Chinese features like John Woo's The Crossing and Red Cliff and Hollywood hits such as Face Off, Paycheck and Bullet Proof Monk e-mailed me back and said he would. Then I got an e-mail from Wefunder informing me that Terence has invested $1,000 into the campaign. As I was talking to Chris Lee, my longtime mentor and collaborator, about how the platform appeared confusing to him, I e-mailed Terence back and asked if he had invested by error.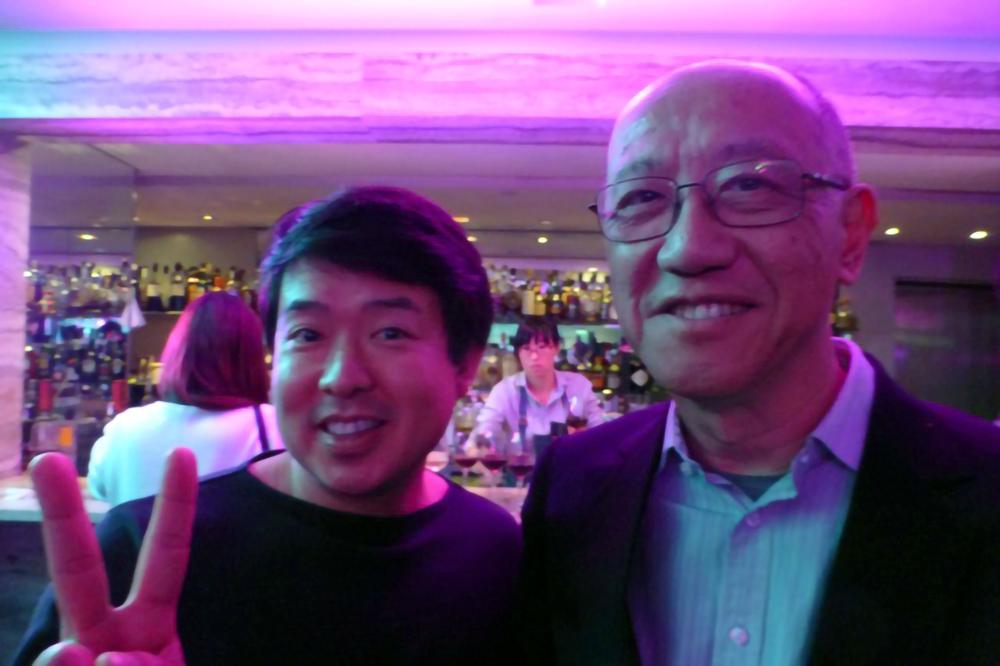 Terence then wrote me back and said, "I am investing. To show support." I was flabbergasted as Terence is at the top of his game producing in China and USA and he was so kind to give me a token of support.
I first met Terence in the mid-90s when Terence just started producing in Hollywood. I was of course a fan of John Woo. We kept in touch over the years and I often sought his advice over projects and at various stages in my career. Even as early as the mid-90s, Terence told me that he believed the next new genre would be "Asian American movies." And his vision is coming true a quarter of a decade later with Crazy Rich Asians, The Farewell and Minari winning global box office traction.
As a filmmaker, while I am grateful for Crazy Rich Asians having paved the way for successful Asian American movies, I also believe in creating other diverse Asian American movies that will enrich the genre. The result is Last Summer of Nathan Lee, a story inspired by my high school friend who passed of brain cancer before we started Grade 12. The goal of this feature is also to create an ensemble starring vehicle for a few younger actors (Harrison Xu, Natasha Tina Liu Aaron Guest, Dru Perez and Matthew Mitchell Espinosa) that I have met and whom I think are super talented.
Having known Terence for over two decades, I know Terence has never been someone who would just pay lip service to something. So thank you so much, Terence, for believing in Last Summer of Nathan Lee. Likewise, Victor Elizalde of Viva Pictures, a long time collaborator and distribution extraordinaire, and Aaron Shershow, a producer friend of mine, were also the first people who invested in the project. Thank you, Terence, Victor and Aaron, I'm most grateful for your support and breathing life into the Wefunder campaign of Last Summer of Nathan Lee. And thank you to all my friends who vouched for me on Wefundner.
Check out the Wefunder campaign for last summer of Nathan Lee.