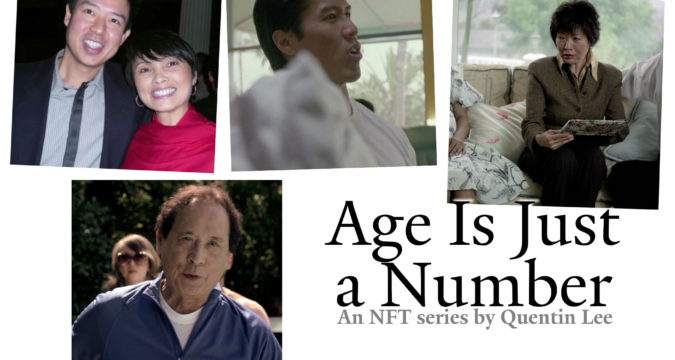 As a filmmaker, I've worked with many actors since I started in the industry in 1993, attending graduate film school (MFA) at UCLA. As I grew as an artist, some of the actors I've worked with passed. In 2014, James Shigeta was the first actor that I worked with who passed. James was one of the oldest Hollywood actors whom I've worked with and The People I've Slept With was the last feature that he acted in. Because James was the first Asian American leading man in Hollywood at one point, the world wrote about him from The New York Times to E! online. I attended his funeral in 2014 with actor friends Karin Anna Cheung and Julia Nickson.
Actor Hiep Thi Le was the second actor friend who passed in 2014. I was quite close to her and her husband when she was alive. We met working on the theatrical release of her Singaporean feature Bugis Street which I distributed in USA. I remember driving down to her funeral with my actor friend Elizabeth Sung, who was one of the first people I befriended when I came to Los Angeles. Because Hiep was the star of Oliver Stone's Heaven and Earth, the world also wrote about her. The New York Times obituary writer contacted me while he was writing Hiep's obituary so I contributed whatever I could.
Then in 2018, the following year, Elizabeth Sung passed. Elizabeth and I became friends since when I first came to Los Angeles in 1993, but we didn't really work together until The People I've Slept With in 2009, the same film that James Shigeta starred in. A few years before she passed, we were becoming closer and worked again on The Unbidden in 2015. I was quite heartbroken when Hiep and Elizabeth passed because they both passed so unexpectedly and so young. I did reach out to the New York Times obituary writer for Elizabeth but he didn't end up covering her even though the trades wrote about her.
This year, 2021, Clint Jung, one of my first leading men I cast in Shopping for Fangs in 1996, passed in his fight against cancer. While Clint Jung might not appear as prominent as James, Hiep and Elizabeth, Clint had over 100 titles on his IMDB and just acted in HBO's The Undoing. For days I couldn't find any news about his death except for his Facebook page announcement, so I decided to write a blog post to memorialize him. And until this day, my blog post was the only searchable post that publicly announced his passing.
After learning about NFTs, I made a small digital art series titled "Age Is Just a Number" to memorialize the passing of the four actor friends I've worked with to celebrate Asian Pacific American Heritage Month. The series will be available for auction starting May 1, 2021 on Rarible.