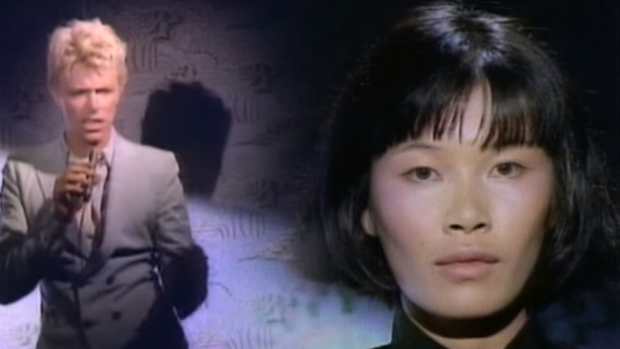 In 1983, David Bowie re-recorded the song "China Girl," a song he originally wrote with Iggy Pop. It first appeared on Iggy Pop's album, The Idiot, in 1977. The song became more widely known when Bowie's re-released the track on his album Let's Dance.
In the music video, the role of the China girl was played by Geeling Ching, a New Zealander. At the time Ching was a model in Sydney, while waiting tables at a cafe on the side. Her agent called asking if she was interested in appearing in a David Bowie music video.  Ching jumped at the chance.
"He was one of my biggest heroes back then," she told the News Zealand radio show, Newstalk ZB.
Just 23 at the time, Ching went on to have a brief romance with Bowie when he invited her to join him on a tour. "It was completely surreal," said Ching.
"I just felt like he wasn't from this world. You know, first the mismatched eyes, which is quite obviously pretty unique," Ching told New Zealand's One News Now. "And having gotten a little bit physically close to him, he had the most amazingly soft, hairless skin, it was just incredible. And yeah, he was kind of like an alien. It was really odd."
Following the video, Ching acted in a handful of movies, including Mad Max Beyond Thunderdome, before transitioning into hospitality. Now she is a restaurant manager. Ching and Bowie crossed paths again in 2004 when he performed in New Zealand. Ching said his face lit up when he saw her and said, "Geeling, you're here! Fantastic."
https://youtu.be/E_8IXx4tsus