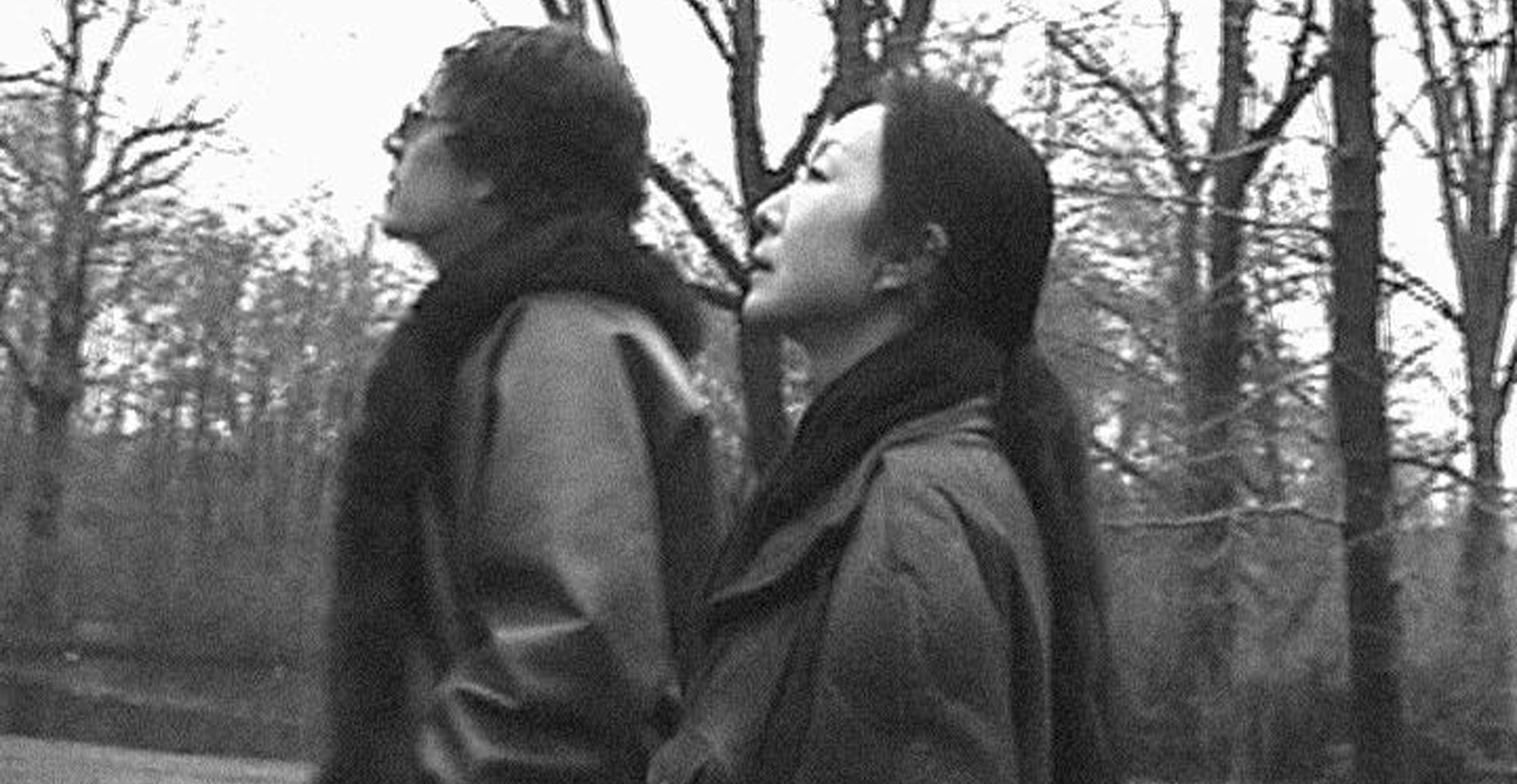 Recently available on YouTube is the 2009 film The Heart of No Place. Written and directed by artist Rika Ohara, the film was inspired by the life and work of Yoko Ono. Using her background in film and art, Ohara blended the two into an exquisite modern art reinterpretation of Ono's life and work.
The film follows an artist/rock widow named "Y" (played by Ohara herself) whose husband "John" (John Payne) was murdered by an unidentified gunman. Y surfs the web looking for shadows of her dead husband while we learn how their union caused public resentment. To make matters worse, her outspokenness and creativity defy the Western notion of a submissive Japanese female. Some blame her for having been planted by her father's corporation to break up John's band.
Ohara moved from Japan to the US in 1980, the same year she witnessed the beginning of the Reagan administration and the murder of John Lennon. The Heart of No Place began as an answer to a trade war-era rumor and evolved into a rumination on the economy, culture and how one generation has dealt with its losses in a world at once limitless and rootless.
Shot entirely on Digital 8 ("I took the first digital camera that sold for under $1,000 – Digital 8 by Sony – and shot everything with that"), the no budget film premiered at Festival International Films de Femmes de Créteil, made the rounds at European film festivals before it went to Göteborg International and won the Best Film at London Independent Film Festival.