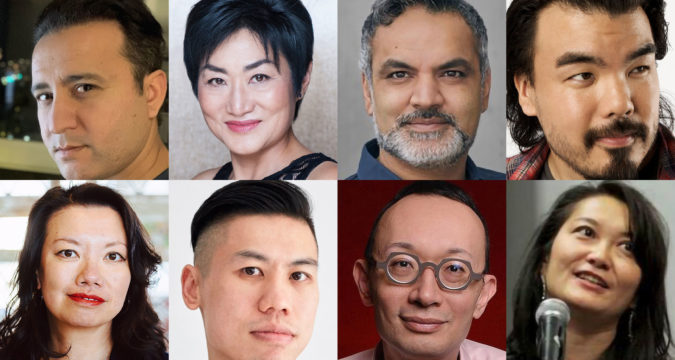 Quentin Lee is a filmmaker who had his first feature, "Shopping for Fangs," premiered at the Toronto International Film Festival as part of Perspective Canada in 1997 — almost a quarter of a century ago in his career — he has never worked, or been offered work, by the media industry in Canada, despite his persistence. "I thought I was alone, until I recently re-connected with Andrew Chung, another Asian Canadian Producer and Director, and a co-founder of the Asian Canadian Film Alliance," said Quentin Lee.
While Canada is made up of approximately 17.7% of Asian Canadians, by far its largest visible minority, the media industry does not reflect it in terms of productions and workers behind and in front of the screen. In the recent watershed testimonials by key cast members of CBC's Kim's Convenience, racism and a lack of cultural sensitivity pervaded the production because of the lack of Asian Canadian representation behind the scenes.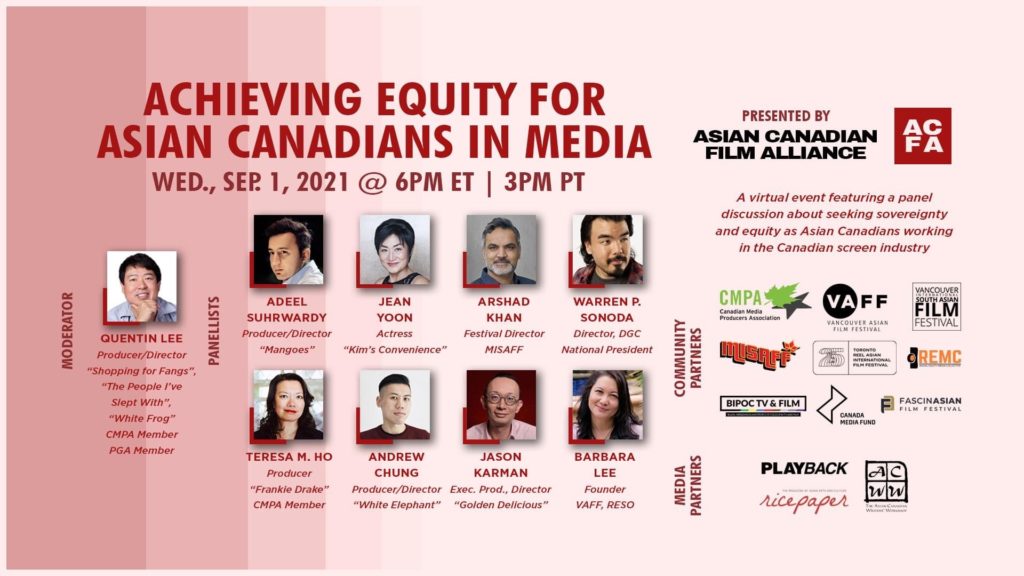 In response to the lack of equity in the media for Asian Canadians, the Asian Canadian Film Alliance is presenting a timely panel entitled "Achieving Equity for Asian Canadians in Media" to discuss actionable solutions with eight Asian Canadian creators and producers:
• Andrew Chung, Chinese Canadian, Producer/Director "White Elephant"
• Teresa M. Ho, Chinese Canadian, Producer "Frankie Drake"
• Arshad Khan, Pakistani Canadian, Executive Director of Mosaic International South Asian Film Festival
• Jason Karman, Indonesian Canadian, Executive Producer/Director "Golden Delicious"
• Barbara Lee, Chinese Canadian, Founder of Vancouver Asian Film Festival and RESO (Racial Equity Screen Office)
• Warren P. Sonoda, Japanese Canadian, Director, Directors Guild of Canada's National President
• Adeel Suhrwardy, Pakistani Canadian, Creator "Mangoes"
• Jean Yoon, Korean American/Canadian, Actress/Playwright, known for "Kim's Convenience"
Filmmaker Quentin Lee, Chinese Canadian/American, member of Canadian Media Producers Association and Co-lead of the AAPI Working Group of Producers Guild of American will be moderating the panel.

The event's community partners include Canadian Media Producers Association (CMPA), Mosaic International South Asian Film Festival, Reel Asian Film Festival, Vancouver Asian Film Festival, Racial Equity Media Collective, BIPOC Film & TV, Fascinasian Film Festival, and Canadian Media Fund (CMF).

The event's media partners include Playback, Asian Canadian Writers Workshop and Ricepaper.