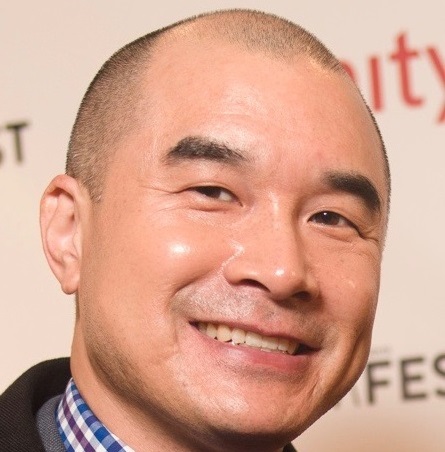 CHOPSO interviews the director Ed Moy on his feature Aviatrix now streaming on CHOPSO.
C: What is Aviatrix is about?
Ed: "Aviatrix" is a documentary film about Katherine Sui Fun Cheung's many accomplishments as a pioneering Asian Aviatrix. She is considered the first Chinese woman to earn a private pilot's license to fly in the United States. She was a daredevil stunt pilot who performed in air shows in the 1930s.
The documentary includes rarely seen archival film reel of Katherine at a 1935 women's air show in Long Beach where she performed stunts with her biplane alongside a group of 99s members (an organization consisting of women pilots led by the famous American female pilot Amelia Earhart).
Katherine was the first of only a handful of Chinese women to earn a pilot's license in America during the 1930s when less than 1% of all pilots were women.
The documentary received a Certificate of Congressional Recognition in honor of the film's historical significance in educating the world about Katherine Sui Fun Cheung. The award was presented by the first elected Chinese-American Congresswoman, Judy Chu, during a Women's History Month screening at the Monterey Park Library in Southern California in March 2017.
C: What got you interested in the subject?
Ed: I'd heard about Katherine's story after a friend mentioned East West Players, an Asian American Theater company in Los Angeles, was putting on a traveling play for students in local schools based on Katherine's life story.
The play initially starred actress Jully Lee as Katherine and was directed by Leslie Ishii.  Both were featured in the documentary talking about how Katherine's story has inspired others to pursue their passions in life.
Initially, I intended to make a historical biopic short film based on Katherine's story which was to star actors Raymond Ma and Katherine Park, as father and daughter. But that project ultimately became an animated children's short film titled "Up in the Clouds" which was based loosely on Katherine's story of seeing airplane for the first-time while taking a driving lesson with her father near the local airport and led to her passion for flying.
Ultimately, the success of the short children's animation (Up in the Clouds was screened at over a dozen film festivals around the world and is now available on Amazon Prime Video), I decided to make a documentary to tell more Katherine's story.
C: Most challenging part of making the film? What was the easiest part?
My goal of telling Katherine Sui Fun Cheung's story began in November 2013, when I had the great fortune of meeting with Katherine's now 89-year-old daughter Dottie Leschenko.
Associate Producer Katherine Park, who also voiced the character of Katherine in the animated children's film Up in the Clouds, found Dottie's contact information and I reached out with a phone call that led to our initial meeting.
As it turned out, at least three prior attempts were made by separate filmmakers to create a documentary film about Katherine's life, but none were able to complete and release their projects to the general public.
Katherine's family had also discussed making a movie based on her life story with actress Lucy Liu, but no deal was ever made and a project was never developed.
After meeting with family members, I began recording preliminary interviews, gathered archival photos, videos and documents then began researching more about her life story through archival newspaper clippings.
Finding information was the easiest part of the early research for the documentary, but as we moved into production, tracking down the people to interview, accessing archival documents and acquiring copies of the archival film reel became more challenging.
Funding the project was also difficult as we did not reach our initial crowdfunding goal and most of the project was made on a shoe-string budget with help from numerous associate producers, including Co-producer Raymond Ma, who helped gather video interviews in China and the United States.
Nearly three-years later, following a lengthy research, production and post-production editing, "Aviatrix: The Katherine Sui Fun Cheung Story" premiered at the Sacramento Asian Pacific American Film Festival on Memorial Day weekend in 2016.
Alternate shorter versions of the documentary won the audience award at the Marina del Rey Film Festival (2016) and received the most inspirational short film award at the Culver City Film Festival (2016) and won Best Documentary in the Asia Web Awards (2017).
The film has since screened at the Chinese Historical Society of America Learning Center Museum in San Francisco, Santa Monica Museum of Flying, LAX Flight Path Museum and Seattle Museum of Flight.
This past year, the documentary was aired on Chinese television in Katherine's hometown of Enping, China, where the local officials have erected a statue in honor of her Katherine and her accomplishments as a pilot.
C: Any advice to people trying to make an Asian American documentary?
"Don't give up!" and "There's no overnight success." I heard these words so many times while running into obstacles and rejections while trying to get "Aviatrix" completed and released.
Completing any documentary project is challenging, especially for someone just starting out in documentary, which isn't the most glamorous or profitable genre.
I started with little to no experience and zero funding. But somehow pushed through the initial struggles and got to the finish line with a completed project nearly three-years later.
If you believe in your story and feel in your heart that this is meant to be told to an audience, you will find a way to persevere and make it all happen.
C: Where can people keep up with you?
You can reach us through our website www.aviatrixmovie.org  or find me on Twitter @edmoy