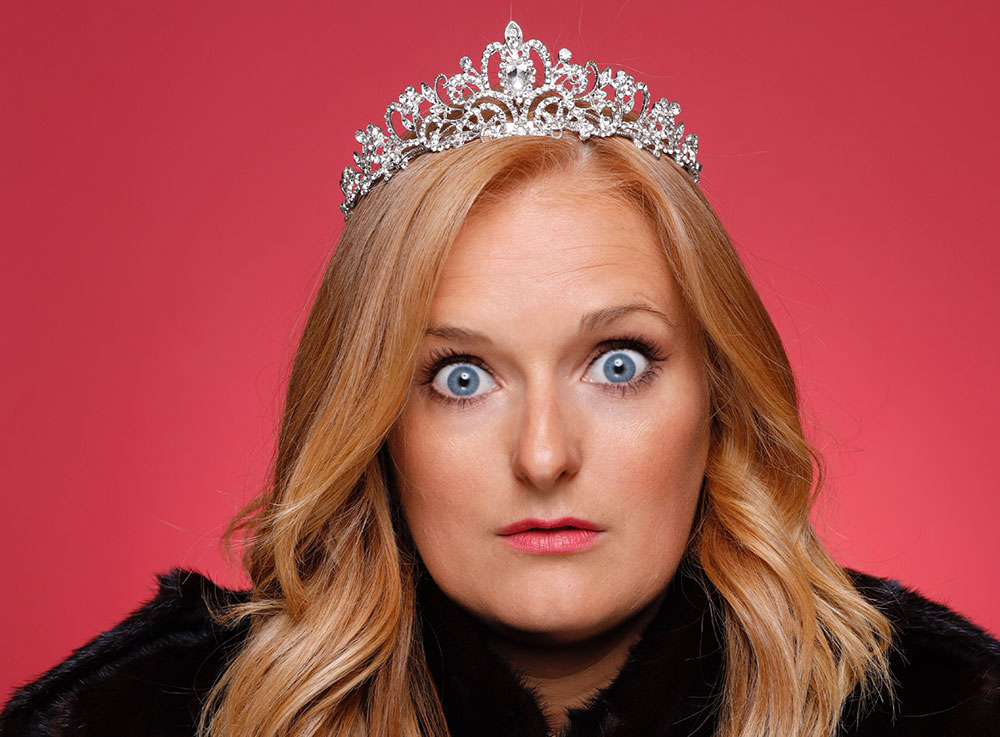 Comedy Dynamics has picked up worldwide distribution rights to Please Notice Me, the upcoming comedy special starring Canadian comedian Kim McVicar to be produced by Brash Girls Club's star Kim McVicar and creator of Comedy InvAsian and Brash Girls Club's Canadian creator/director Quentin Lee through his shingle Margin Films.
Scheduled to begin principal photography in January of 2020, Please Notice Me stars Kim McVicar who tells her bittersweet and hilarious journey from being a Toronto Raptors' dancer to a stand up comedian in order get noticed by her absent father. The feature special will have an avant-garde combination of stand up and dance numbers. Los Angeles based choreographer Sam Allen is attached to choreograph the dance numbers.
"Kim and Quentin are a great team and we are really excited to have some more Canadian talent as a part of the Comedy Dynamics family," said Brian Volk-Weiss, CEO of Nacelle Company and Comedy Dynamics.
Watch Brash Girls Club FREE on Tubi now!
Now streaming on Tubi, Bash Girls Club is the first 100% no holds barred all female stand up comedy limited television series with three diverse divas—Kim McVicar, Melanie Maras and Leah Mansfield—each performing in a 30 min. episode. Brash Girls Club was directed by Quentin Lee and produced by Koji Sakai (Dwayne Perkins' Take Note & Comedy InvAsian) and Quentin Lee (Comedy InvAsian).
Kim McVicar accidentally became a comedian at the age of five, when she was asked about her family during the Canadian version of Star Search and blurted out, "Don't worry mom, I know to lie!" Kim has performed stand-up from LA to New York to Dublin to Australia. Kimberly was the most popular online stand-up in the USA for The Laugh Factory in 2016 and won funniest comic at The Battle of the Axe,in Dublin, Ireland in 2017. Kim also has over a million views on Funny or Die.
Founded by Brian Volk-Weiss, Comedy Dynamics, a Nacelle company, is the largest independent comedy production and distribution company, producing Netflix's Kevin Hart's Guide to Black History, Netflix's The Toys That Made Us, Jim Gaffigan: Noble Ape, The CW's Discontinued, Animal Planet's Animal Nation with Anthony Anderson, the scripted comedy on Hulu, There's… Johnny!, History's Join Or Die with Craig Ferguson, MTV2's Wild 'N On Tour, and Hulu's Coming To The Stage. In 2018, Comedy Dynamics began releasing original films in theaters starting with the acclaimed documentary, Poop Talk. The company has worked with a wide range of established and emerging comedic talent including Tiffany Haddish, Kevin Hart, Aziz Ansari, Jim Gaffigan, Ali Wong and many more. 17 Comedy Dynamics' releases have