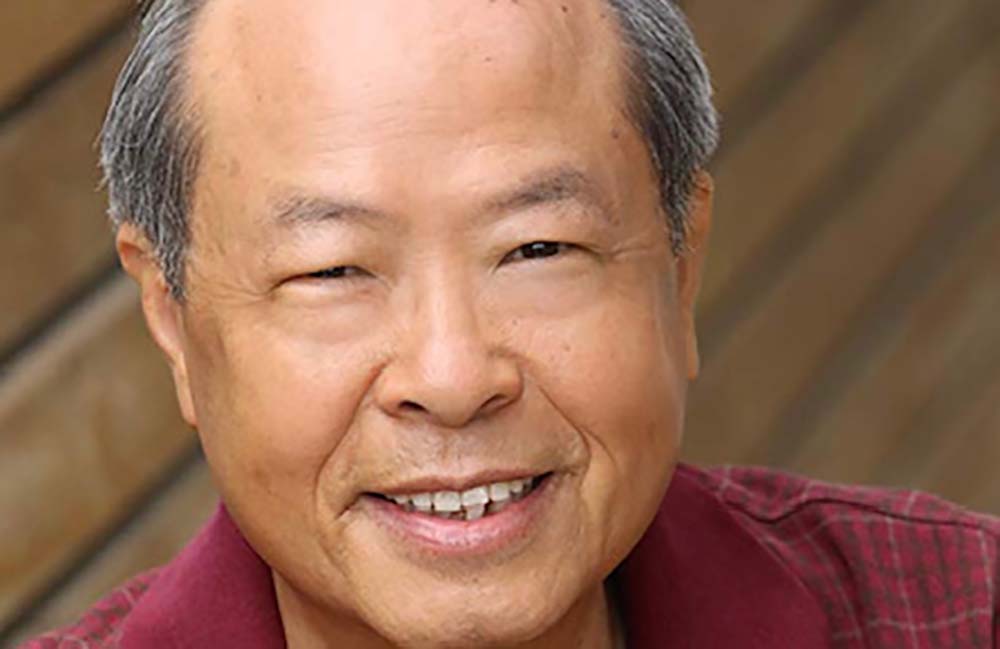 Raymond Ma is a veteran actor who has appeared in more than 130+ films and television shows. I was fortunate enough to work with him in my third feature Ethan Mao. Raymond just directed his first short film "I Don't Have a Phone" which is now streaming free on CHOPSO.
You're a true veteran. How did you first get started in the industry?
RM: I remember when I was growing up in Hong Kong, Watching Three Stooges and The Rascals, I thought I wanna make people laugh. I didn't want to come to America and was hoping to join the Hong Kong TVB training program, but I had to come with my whole family in 1971 when I was 17.
I immigrated to Hawaii. I was working three jobs at the time, and I wasn't happy. I had depression I think, I hated the whole world. I told myself I gotta do something with my life! Then when I was 24, in 1976. I worked as the back ground on the original Hawaii 5-0. One year later Jack Lord, who played Steve McGarrett gave me my first line. Then I worked on Magnum P.I. I worked background and Stunt too. Finally in 1986 I moved to L.A. and I'm here ever since. I build up my resume slowly, in between I starved and homeless. I guess my thick skin and persistence keep me in the game.
What is the one production you learned most from as an actor and director?
RM: In Hawaii, I won the Most Promising Director Award from Pacific Film Institute I think in 1983. In 1989 I wrote and produced "Breathing Fire" starring Ke Huy Quan (Indiana Jones Temple of Doom, Goonies), and Bolo Young (Blood Sports), which gave me a chance to learn the craft behind the scenes, and understand what a producer is looking for. It's a different perspective from the actor's point of view. It was an eye-opener. I acted in Ethan Mao in 2004, wrote and directed by our Quentin Lee which gave me a chance to develop the character from the beginning, middle and to the end. Working with Julia Nickson as her husband was a blessing!
Can you talk about the difference of acting in comedies vs. dramas?
RM: No matter if you are acting on a comedy or drama piece, it has to come from the truth, from the heart, both need timing. You need to know the style of the show. I find that the kid shows need to deliver the lines faster than normal because the kids are not patient enough to watch you. Keep it down in Comedy, no need to exaggerate, usually, the writing is already funny.
How did "I Don't Have a Phone" come about?
RM: I read an article about Diana Kim's dad's story in Hawaii. Her dad left her when she was 5. When she's 25, she found her dad was walking on the street, homeless. I got tears in my eyes when I read it. It took three years of persuasion to bring him home. I read so many stories about China and Hong Kong about the high density of population and the cost of living is among the highest in the world, they don't have much choice and have the whole family of 4 or 6 live in a one tiny apartment, and the incest and rape stories occur so very often. I have one of the stories in the film. I've interviewed so many homeless people from San Gabriel Valley to Downtown. Finally, the government is really doing something but needs our president to approve the funding, and he said he'll think about it!!!
All in all, it's a very unique short film in terms of its length and style. Can you talk more about that?
RM: I wrote a 20-minute script and it ended up 40 minutes long. Because it turns out the film needs to be emotionally build-up and adding the music to it. I realized most of the film festivals except the short films around 20-minutes, and the features around an hour and up. It's hard to be accepted by 40-minutes. The film was accepted in three festivals, Chandler Film Fest, Culver City Film Fest where we won the Audience Award, and L.A. Shorts where we won 6 awards, we won Best Screenplay, Best Shorts, Best Score by Larissa Lam and Brandon Toh. We dedicated the film to Brandon who died by suicide. Such a talented young man who went to Berkeley at the time; volunteered for Didi Hirsch Suicide Hotline and couldn't save his own life. We also won 3 Best Actor Awards, including M.Q.Tran, Katherine Park and I.
You're starting to do stand up comedy, why?
RM: Stand up! If you don't stand up, you fall. That's pretty much a big challenge. You have to write your own material and perform. It's an all-around act. I was inspired by Johnny Carson, Rodney Dangerfield, Rita Rudner, Robin Williams… Sometimes I don't even understand the jokes but I know it's funny. I thought it's time for me to get my feet wet and dive into it! Just do it! Making people laugh, that's my initial intention since Three Stooges. One day I wish I'll laugh to death!
What's your most anticipated upcoming project?
RM: At my age, I have a lot to tell, but in the meantime, I'm collaborating with Quentin Lee, Koji Sakai, Julia Nickson, and David Tran to work on a feature about re-ignite a 40-year-old love flame.
I'm also writing a short about a schizophrenia friend went to jail without any charge and released after a year, he wrote a book about it, and last time I saw him was a year ago and he became homeless. I'm also writing a comedy feature about the wedding. I was a wedding videographer for 10 years and shot and edited over 500 weddings. The projects just to keep myself moving.
What advice would you give to a young actor starting out in Hollywood?
RM: If you want to be an actor, don't be a dreamer. I mean "If you want", you have to study your craft, practice, practice, training training, train yourself in all areas, acting, dancing, singing, Shakespeare, Greek, Kabuki. Stand up, improv. You gotta be crazy to love it to be in this business. It IS a business. I always tell people," Look at me and listen to me how I talk, if I can make it, anybody can! I'm a living example Haha!"