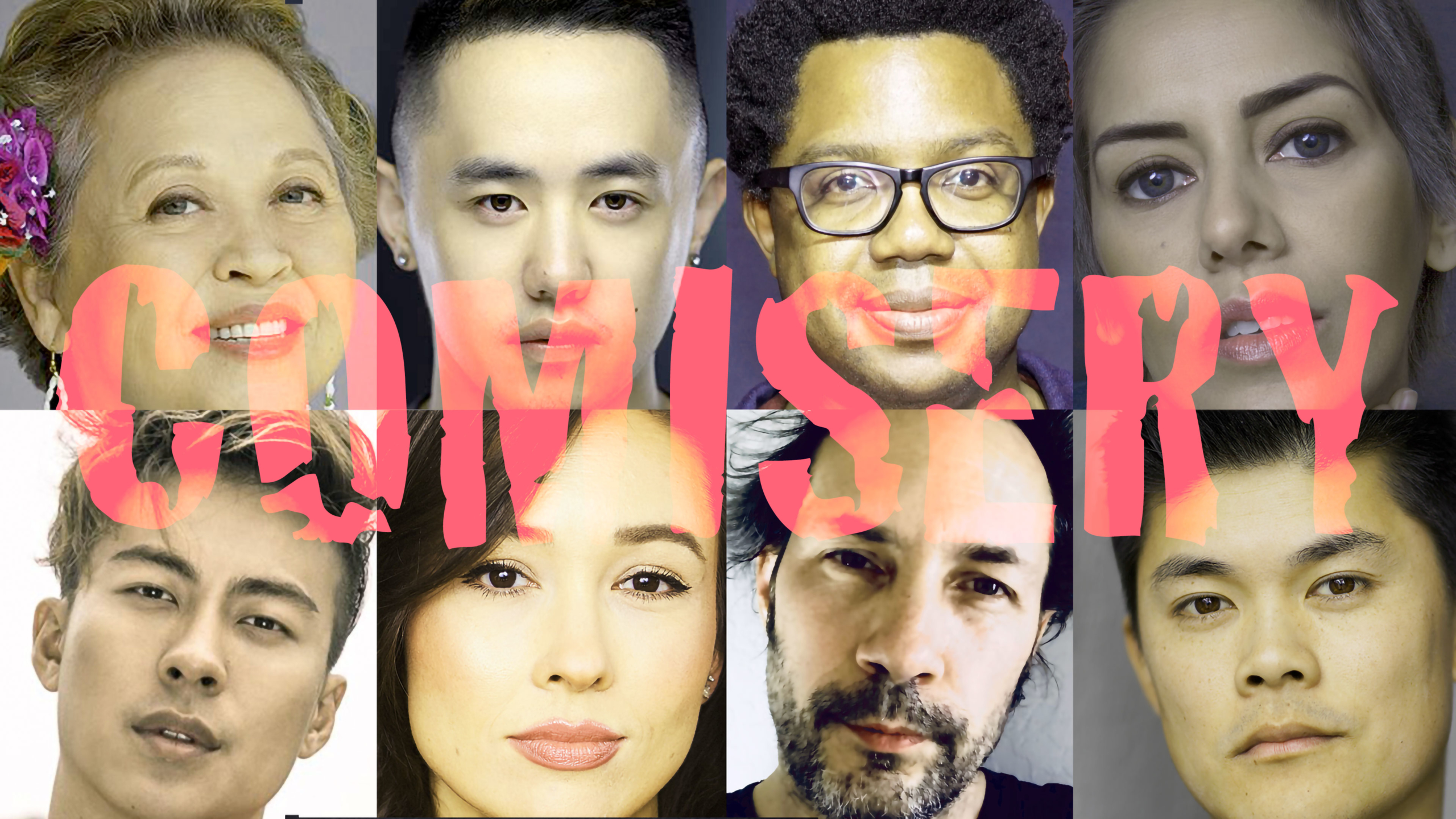 I finally caught Comisery from AsianAmericanMovies.com, and realize that it's a truly a winning experimental feature. Yes, a few weeks before Comisery there was Host, being released by AMC's Shudder, a 55 minute film that could hardly be called a feature. India has also released "C U Soon," a suspense drama feature on Sep 7. Comisery was released on Sep 1, 2020 and is genuinely the first feature film made and released during the pandemic. Coincidentally, it's also the first Asian American science-fiction comedy feature ever.
Janet Lee of Variety calls Comisery "the only Zoom call worth taking." Really? I read the article before watching Comisery, co-written and co-directed by filmmakers duo Quentin Lee and Adi Tantimedh. I asked Quentin for a screener and said I wanted to write about it.
Told in a series of web chat recordings, Comisery tells the story of a group of Asian American friends discovering an alien invasion and try to stop it during the 2020 pandemic. Just by reading the synopsis, I was curious about the film and how they would tell the story. There were so many pop cultural references from #blacklivesmatter to Asian American politics that Lee and Tantimedh play with dexterity and fun. Yes, it's definitely an experimental and unexpected film that's entertaining and compelling.
I have been a fan of experimental cinema and one of my favorite movies is Maya Deren's "Meshes of the Afternoon." Like Deren does with a film camera, Comisery ingeniously utilizes the low tech Zoom platform and the talking head documentary to tell an ambitious story of alien invasion and the politics of living in Trumpian America now. With all the weight of the pandemic, watching Comisery is truly a bit of an intellectual and emotional escapism with standout performances from Gran Torino's Bee Vang, veteran comedian Amy Hill and the underrated South Asian icon Sheetal Sheth. It's really an actors' show; and the small cast of eight shines in Comisery.
Don't take my word for it. Discover it for yourself.